September 6 Art Walk Color Theme is BLUE! The color blue relates to creativity, imagination, inventive inspiration, thoughtful research, and reliable community-minded achievement. Like the sky, lofty and ambitious blue can be dreamy, peaceful, and hopeful, yet it also is strong and honest full of productivity, responsibility, and constructing alliances. You will find works of art and folks supporting the option to dress in shades of blue or representations of lofty and loyal aspirations as they enjoy an evening on the town with friends and family.
First Friday Art Walk Sequim is a fun and free self-guided tour of local art venues in Sequim on the First Friday of every month from 5 – 8 p.m. Visit online at SequimArtWalk.com as your resource to download and print your own map, find out what special events are happening, links, and how you can be part of art. Initiated in 2006, the First Friday Art Walk Sequim is an encouraging and educational arts event that is sponsored and produced by Renne Emiko Brock. Our mission is to create approachable and accessible art and cultural venues that encourage the community to connect and celebrate expression and diversity.
Special events for September 6: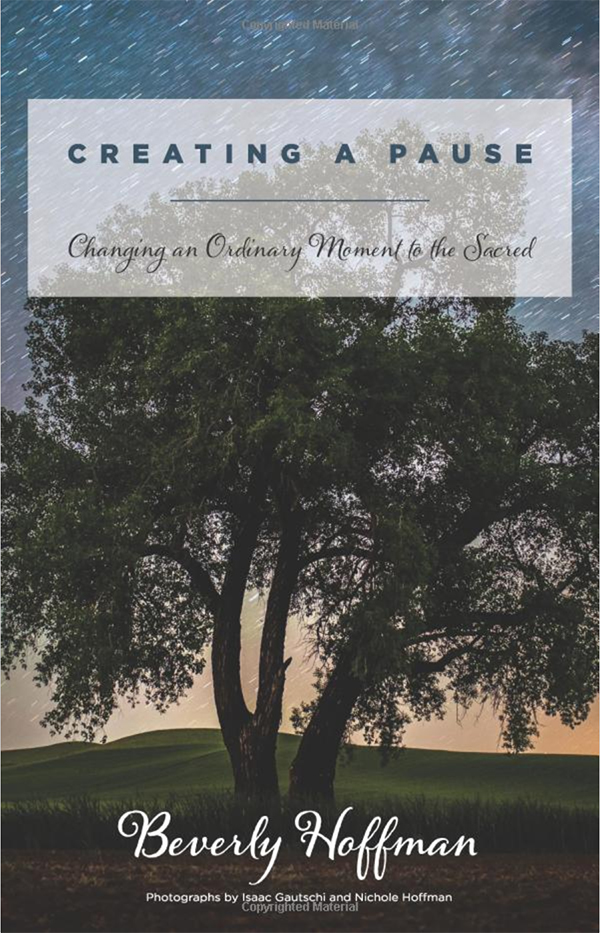 Design2Scan3D will continue their local author series this month and feature Beverly Hoffman who will be reading from her book, "Creating a Pause…Changing an Ordinary Moment to the Sacred." Within the book are 24 vignettes showing how a person has the opportunity to transform that moment. The suggestions are neither labor-intensive nor costly. She'll be reading from the chapter on Creating Art. After the reading, Beverly and Chris Kresa, owner of Design2Scan3D, will create a ceramic art piece together in the studio.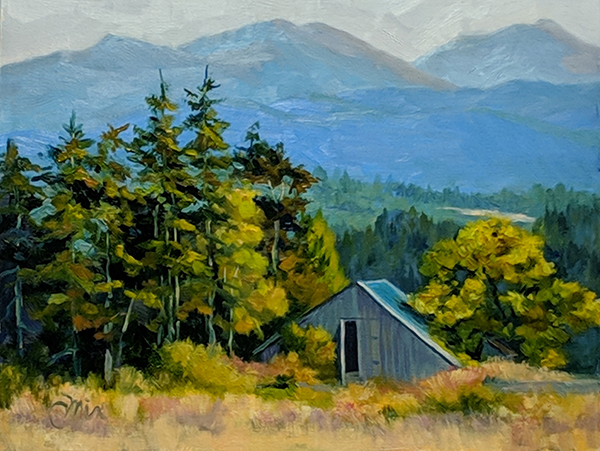 Local artist and teacher Catherine Mix will have a one woman show at the Pacific Pantry at 229 S Sequim Ave. Catherine states, "I paint in watercolor, pastel, or oil paint to capture the fascinating patterns of light and shadow on a person or an object. I paint to revel in color and texture, for the satisfaction of solving a complex problem, and for the joy of creating an original work of art. Here on the North Olympic Peninsula of Washington state, we are spoiled for choice with spectacular vistas of mountains, water, forests, fields, gardens, and wildlife and I am always excited to paint these subjects. Much of the work for this show was painted en plein-air which means in the open air."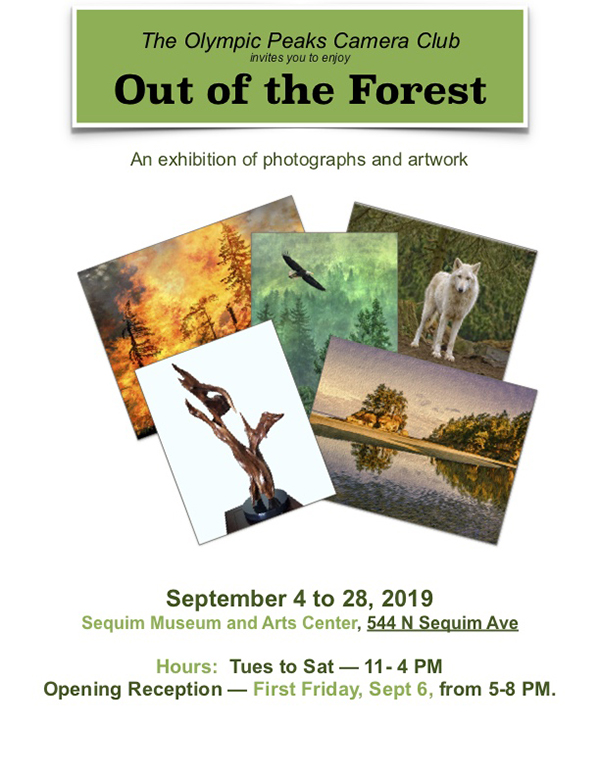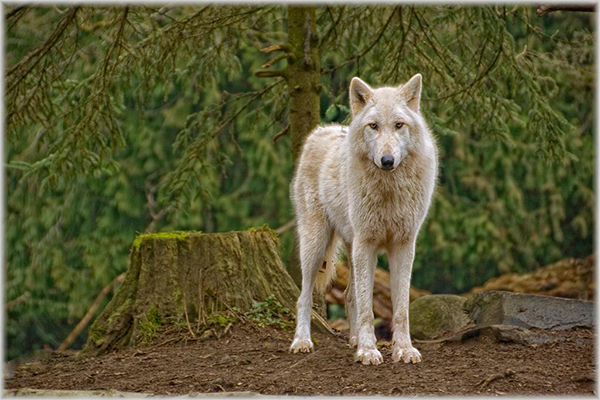 New Location! Now visit the Sequim Museum and Arts at 544 N Sequim Avenue in their new location! The Sequim Museum and Arts presents "Out of the Forest" photography exhibition by the Olympic Peaks Camera Club. The club's mission is to promote interest and enhance skill in photography among friends.
Also at the Sequim Museum and Arts, Al Harris, Ed Donohue, and Elaine Gardner-Morales will be playing music during the Opening Night Reception for the Olympic Peaks Camera Club exhibition "From the Forest". Al Harris is a music producer and is the piano player for the Dukes of Dabob, Chez Jazz (Sarah Shea), Jessie Lee, and has played at Stymie's, 7 Cedars, The Cellar Door, OTA and various other venues. He's currently the director for the Port Angeles Symphony's Adventures in Music program. Ed Donohue (trumpet, flugelhorn) has toured with the jazz group "Abraxis" and has also performed with Clark Terry, Ethel Ennis, Mark Murphy, Phil Woods, Joe Williams, Bobby McFerrin, Bobby Shew and Shelly Manne. He's in high demand for various groups on the Peninsula and currently teaches band at several Port Angeles schools. Elaine Gardner-Morales is the bass player for the Olympic Express big band and for the Dukes of Dabob. She's also the Peninsula College director of the Jazz Vocal Ensemble classes.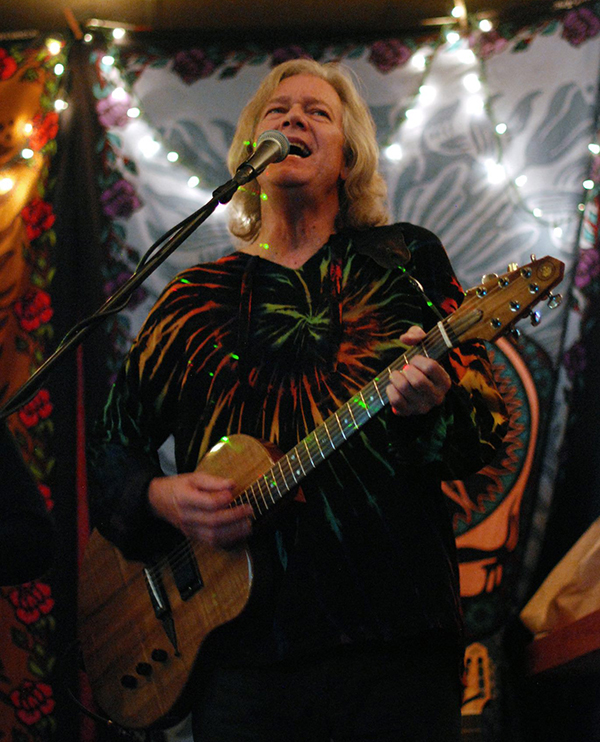 Rainshadow Café at 157 W Cedar St. has live music with Ches Ferguson along with locally roasted coffee, Northwest craft beer, wine, and cheese platter's and charcuterie plates. The music of Ches Ferguson has been described as folkadelic groove for your soul. He will take you on a musical adventure, weaving originals, covers and improvisational journeys on guitar, flute and mesmerizing vocals.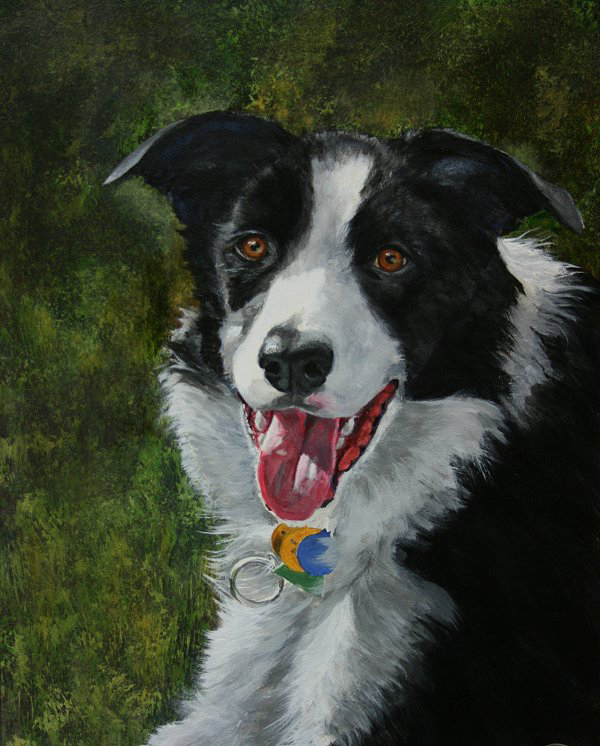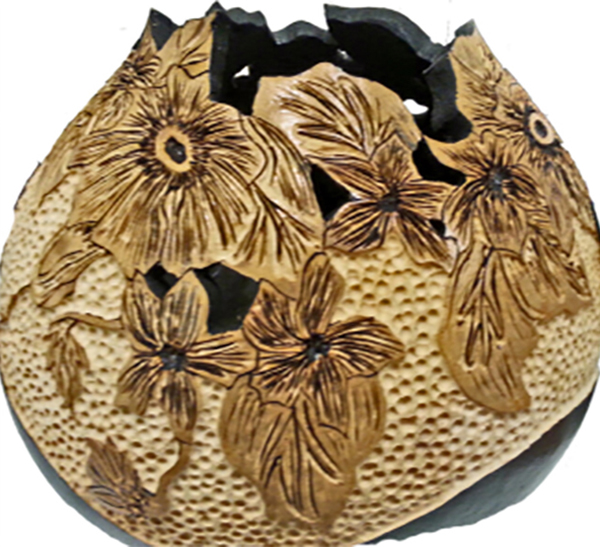 At 129 W Washington St, Blue Whole Gallery's exhibition "Autumn bloom" features gourd artist Debbie Cain and painter Sally Cays. Debbie states, "When I did my first gourd about 16 years ago, I was totally captivated and very excited to explore the possibilities on this new 3D canvas. I began with wood burning and then was introduced to carving. I use both techniques in most of my work today. To produce the overall effect, I embellish my work with natural pine needles, gemstones, glass and fiber coiling. I have also taken great inspiration from Southwest American Indian motifs." Sally Cays is well known and frequently commissioned to do portraits of people and pets, many of which will be on display at the gallery. A well-liked teacher, Sally is planning a workshop to teach "Portraits of Children" for later this year. Ever since she was very young, Sally has had the ability to capture what she considers the "essence" of a personality in her paintings. This is why, with few exceptions, she prefers to work with and photograph the subject herself to get to know them. Although some of her portraits are done from other people's photos, this is a much more difficult way for her to work.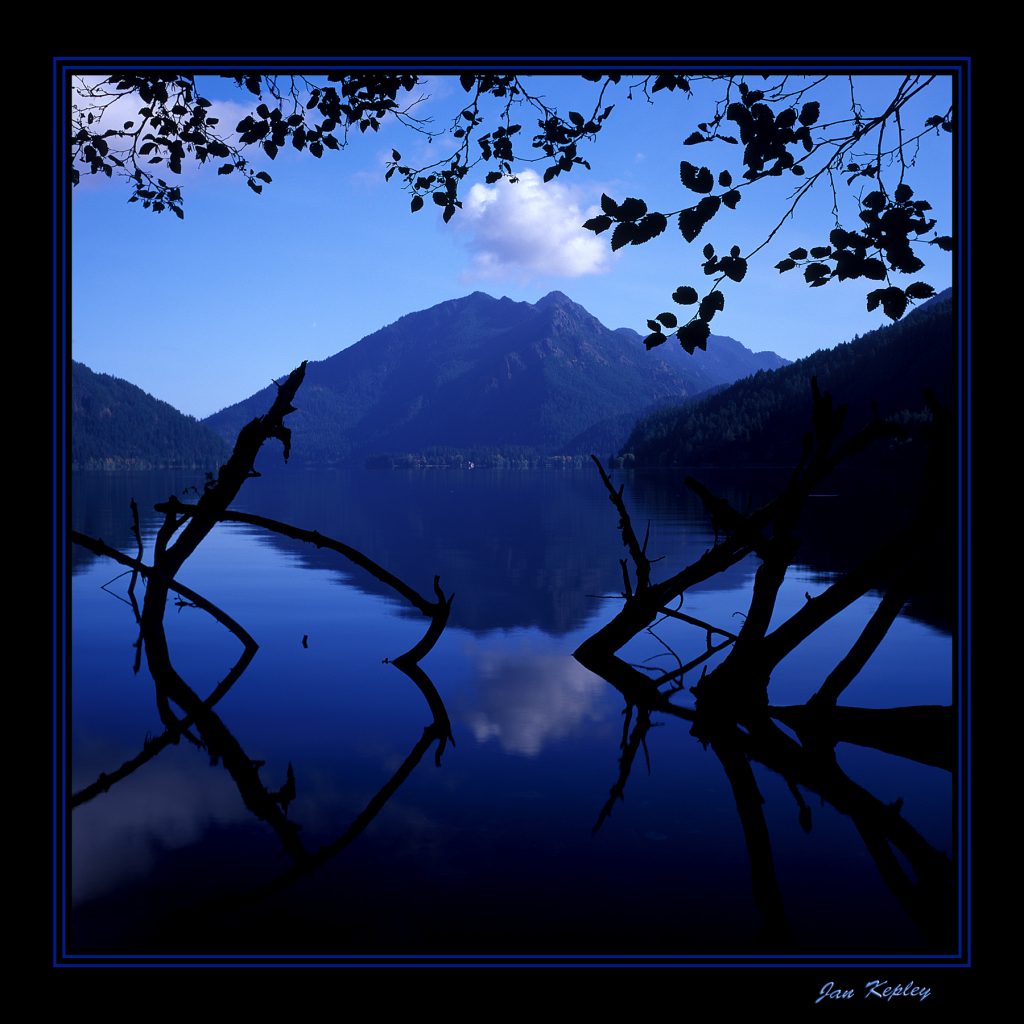 Pondicherri at 119 E Washington St. will be showcasing fine art photographer Jan Kepley. Jan says this about his creative process, "I have been dabbling in the arts all my life, working in many directions: music, writing, painting, photography, recording & food creation. Some of my photographic images are concept pieces begun like paintings with general decisions about what I want to say and what visual elements I want to use to say that. I go out and collect the elements photographically and from there an image grows and changes along the way. Other images are representations of what I see."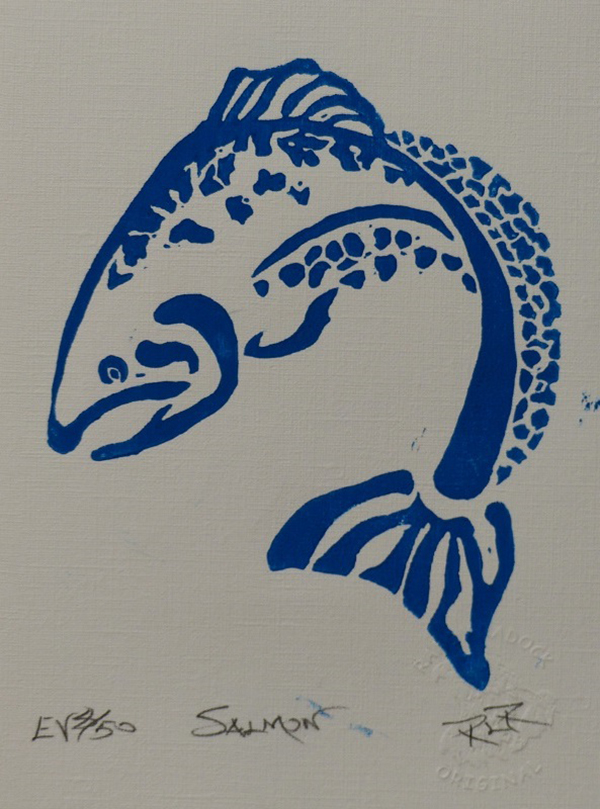 Wind Rose Cellars at 143 W Washington St. hosts artist Randy Radock and live music with Bread and Gravy. Randy, who is a block printer and photographer, shares about his work, "I print on a variety of materials including tapa, slate, papyrus and handmade papers collected on world travels. My photography and art reflects my interest in wildlife, North American and First Nations artistry and from my travels to the seven continents of the world." Bread and Gravy are husband and wife team. They will be performing as a duo with a mixture of songs from the 70-90s from 7:00 to 9:00PM. Partner live music, art, and award winning artfully crafted wines and appetizing tidbits at Wind Rose.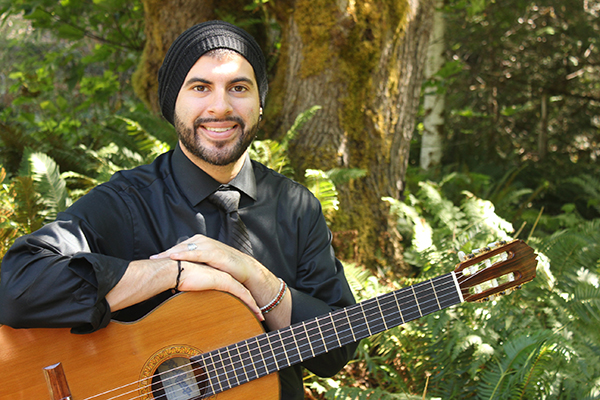 Olympic Theatre Arts at 414 N Sequim Avenue hosts live music with Olympic Peninsula newcomer Christopher Melgar starting at 5:30 PM in the Gathering Hall. Skilled in classical guitar and violin, trumpet, vocal performance, piano, percussion, and select folk instruments, Melgar's main focus is classical guitar. Having studied under world-renowned classical guitarist Elliot Frank, Ph.D at East Carolina University, Melgar recently graduated from Coastal Carolina University with a Bachelors in music education and classical guitar performance under Dr. Daniel Hull, Ph.D. Melgar is currently looking for students that are eager to share his passion for classical music through string instruments. "I plan to continue my course of studies to obtain my Masters in classical guitar performance here on the west coast," said Melgar. "Overall, I get the most enjoyment from life when I have an opportunity to share my gift and passion for music. Knowing I can help someone find a state of happiness and enjoyment while playing music really touches my heart and soul." First Friday at OTA is always free to the public, where the snack and beverage bar will be open.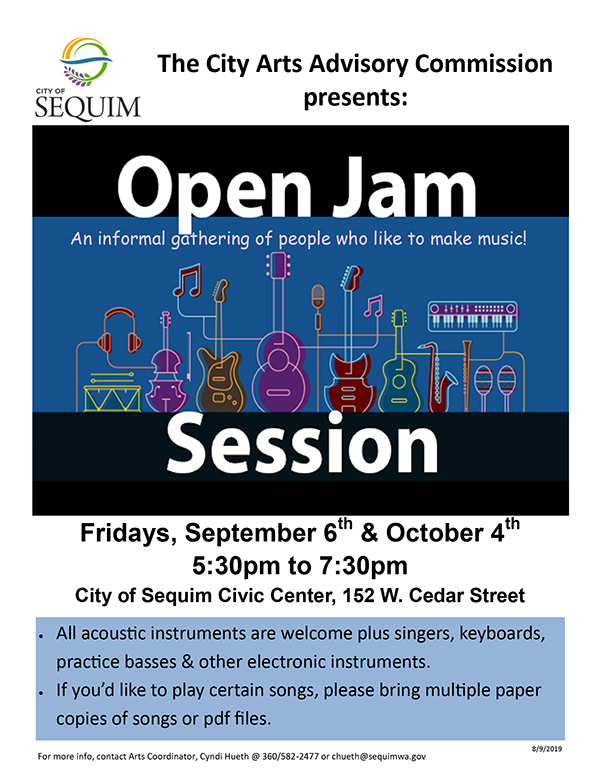 The City of Sequim and the City Arts Advisory Commission invite the public to enjoy and participate in their Open Jam – an informal gathering of people who like to make music from 5:30 to 7:30PM at 152 W Cedar St. All acoustic instruments are welcome plus singers, keyboards, practice basses, and other electronic instruments. If you'd like to play certain songs, please bring multiple paper copies of songs or pdf files. September is the last month for "The Beach" exhibit plus we will have another Open Jam Session from 5:30pm to 7:30pm Be sure to enjoy the last month of "The Beach" art exhibit inside the Civic Center featuring artists Lora Armstrong, Lynne Armstrong, Gary Bullock, Jane Burkey, Jeannine Chappell, Patrick D. Clark, Gdane Curposney, Melissa Doyel, Christopher Enges, Marilynn Evans, Cindy Fullwiler, John Gussman, Paulette Hill, Rick Hill, David Johannessohn, Mark Kennedy, Rita Kepner, Katherine Loveland, Melissa Mann, Natalie Martin, Stacey Martin-Lopez, Linda Martz, Gail McLain, Sharman Owings, Sallie Radock, Claudia Serafin, Linda Stadtmiller, Morgan Stephenson, Ryoko Toyama, Patty Waite, Donna Wilson-Sommer, and Sandy Wolf.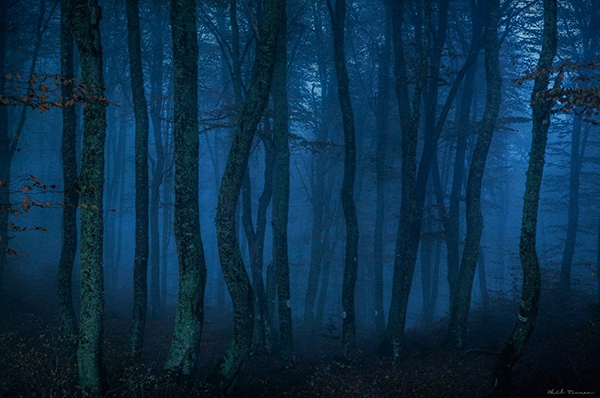 Tracy Wealth Management at 149 W Washington St. hosts local photographer Phil Tauran. Fascinated by the pictorialist movement of the early twentieth century and also impressionism, he invites you to discover an unusual photograph. Born and raised in France, Phil was very early attracted by art in all its forms. Painter first, he dives pretty quickly in photography and more specifically black and white. For him "The image is a medium of truth and emotion, to capture and live the decisive moment. It's both a need and a way to communicate. "Phil is a professional photographer who has been based in Sequim since 2011.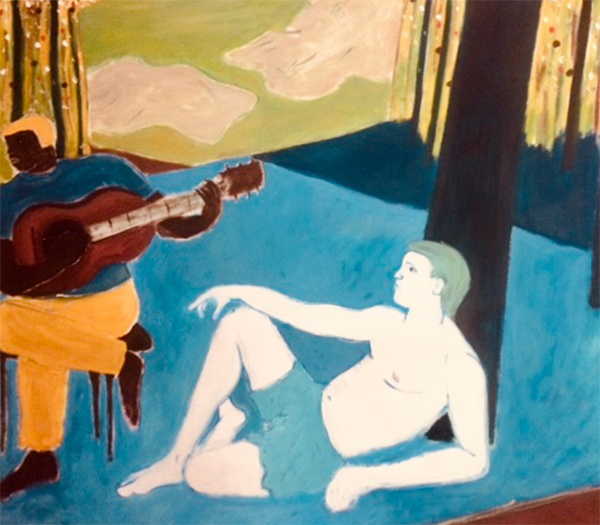 Special Event during the September 6 Sequim Art Walk! "The Poetry of form & color" as expressed by featured painter and poet Gary McMannon at the Herd Gallery inside the Big Elk at 707 E Washington St. Internationally inspired painting and poetry by local artist Gary McMannon will be featured within the gallery, please take this unique opportunity to view this collection of images created during his decades of travel to such diverse locales as Kentucky, Ireland, Madrid, Spain, South Africa, Wyoming, Seattle, WA, and our own Olympic Peninsula where Gary has lived for over 20 years.
Want to participate as a venue or artist on the Official First Friday Art Walk Sequim Map, Listing, and Website, please contact Renne Emiko Brock at 360-460-3023 or renne@uniqueasyou.com If you are an artist of any media, please get your information to Renne for publicity and opportunities. Thank you!
To create inclusion between venues, artists, and audience, everyone is encouraged to participate in the Art Walk's monthly themes as a fun community activity in any creative form they wish to express it. January is silver, February is red, March is green, April is pink, May is aqua, June is white, July is purple, August is yellow, September is blue, October is orange, November is brown, and December is gold.
Please join our Facebook Page http://www.facebook.com/sequimartwalk
Thank you very much!