First Friday Art Walk Sequim
December 7, 5 – 8 p.m.
Various Venues in Sequim WA
SequimArtWalk.com
December 7 Art Walk Color Theme is GOLD and all that glimmers brightly! Gold is the color of our star Sol as we celebrate the Winter Solstice and the return of the sun during December. The impressive, shiny color of gold represents superb festivities, admiration, prosperity, rekindled optimism, kindhearted deeds, and lifelong fellowships. As you enjoy an evening on the town with family, friends, and guests who join our welcoming community, you will find works of art and folks supporting the option to dress in shades of gold or glittery interpretations of this festive time of year to celebrate happiness, harmony, and hope.
First Friday Art Walk Sequim is a fun and free self-guided tour of local art venues in Sequim on the First Friday of every month from 5 – 8 p.m. Visit online at www.sequimartwalk.com as your resource to download and print your own map, find out what special events are happening, links, and how you can be part of art. Our mission is to create approachable and accessible art and cultural venues that encourage the community to connect and celebrate expression and diversity.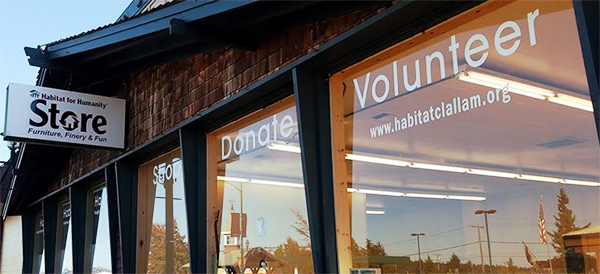 Special events on December 7:
New Venue to the Art Walk! Sequim Habitat Boutique Store at 213 E Washington St. where they are featuring local artist Craig Robinson with acrylic on canvas and some painted furniture.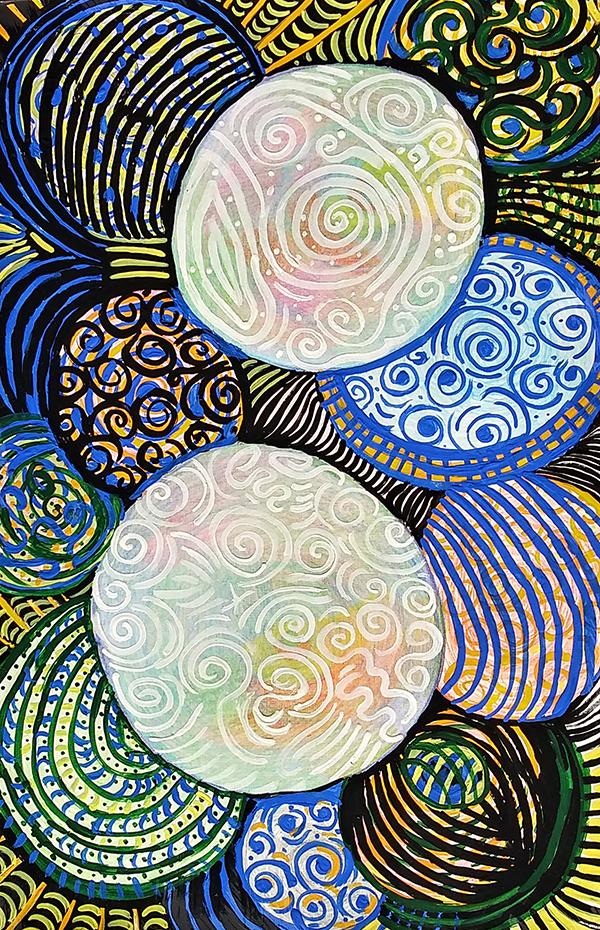 Also new to the Art Walk! Evil Roy's Elixirs Distillery at 209 S. Sequim Ave. making spirits bright and hosting artist Tami Wall! The Dreamer's Woods chainsaw sculpture and gallery of various artists at 618 E Washington St. and Tracy Wealth Management at 149 West Washington St.
At 5:00 PM, City of Sequim and the City Arts Advisory Commission Holiday Tree Lighting Ceremony and Reception at the Sequim Civic Center, located at 152 W. Cedar Street. The holiday tree will be decorated with ornaments created by local 4th grade students with light refreshments. "Rocks, Gems & Jewels" art exhibit is on display from 5:00 to 8:00 PM.
That Takes the Cake at 171 W Washington St. is featuring Molten Momma's Hot Shop, aka Megan Schmidlkofer, and her beautiful blown glass artistry along with their holiday themed cake artistry.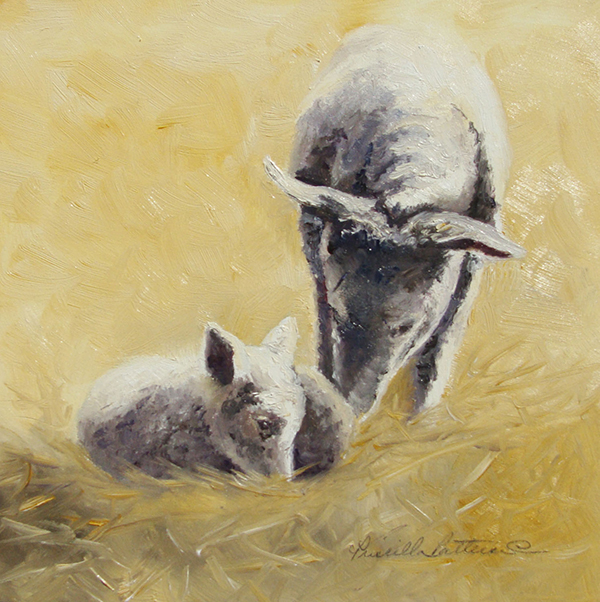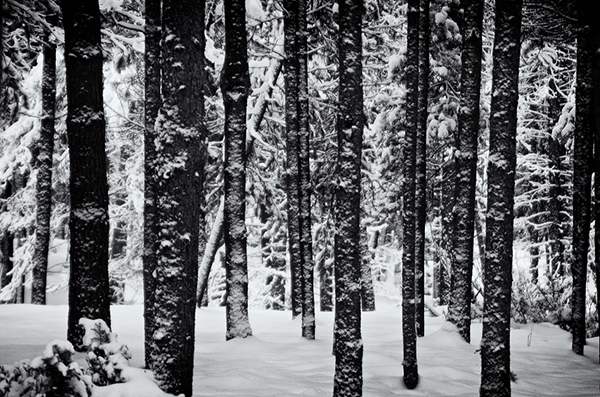 At 129 W Washington St., the Blue Whole Gallery presents a group show curated by Nancy Lawrence and Greg Felando with the theme "do you see what I see". The question is "how do you perceive this art."  Since art is in the eye of the beholder, tell us what you see. Join the free Holiday Party during the First Friday Art Walk. Artsy refreshments will be served. Annual Holiday Gift Gallery, filled with unique surprises, is also waiting for you.
Wind Rose Cellars at 143 W Washington St. hosts live music by the Tony Flaggs Band starting at 7:00 PM with award winning artfully crafted wines with appetizing tidbits. This Trio halls from Clallam County and plays a mixture of folk and rock.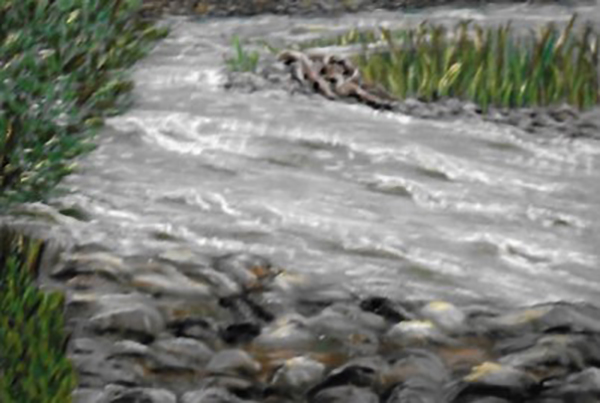 Sequim Museum & Arts at 175 W Cedar St. is featuring four local artists, Bev Majors, Bridget Baker, Steve Vogel, and Skip Kratzer, with a variety of mediums to satisfy everyone's interests. Their work will enhance the new historical display "Sequim Prairie Fire Service" that will be presented during the Art Walk. Come in for music, a Christmas bake sale, hot coffee, visit friends, see a fire truck, and walk downtown to see the Christmas lights. The Sequim Museum & Arts is honoring our fire department for their commitment to the safely of Sequim, as we appreciate this group of women and men who are our "first responders".
Rainshadow Café at 157 W Cedar St. is hosting a "Pour, Sip, and Paint" event everyone is an artist in our First Friday Art Walk event as we paint this whimsical cluster of ornaments and flock, the perfect holiday decor. December's color is Gold, so play part in being an artist for the night by wearing gold tones and throwing in gold in your masterpiece. $40 covers the cost of instruction from a local artist, painting supplies, and (1) beer, wine or non-alcoholic beverage. Full beverage menu and food available for purchase. Registration is required and you are welcome to watch art in action if you are not signed up.
Gold in a glass! Discover tasty crafted golden brews and treats at the Peninsula Taproom located on North 2nd Avenue at 210 W. Washington St., Suite 4.
Meet and greet the local artists at The Bag Ladies of Sequim at 161 W Washington St. filled with handcrafted works and artful up-cycled items.
At 5:30 PM, the Olympic Theatre Arts at 414 N Sequim Ave. has a performance of "The Nutcracker Cracked Up" which is an original work created by Sequim Ballet and Olympic Theatre Arts, and directed by Laurel Herrera and Tavin Dotson.
Find handmade gifts at Cedarbrook Lavender where you can learn how to use lavender in art and cooking at 134 1/2 W Washington St.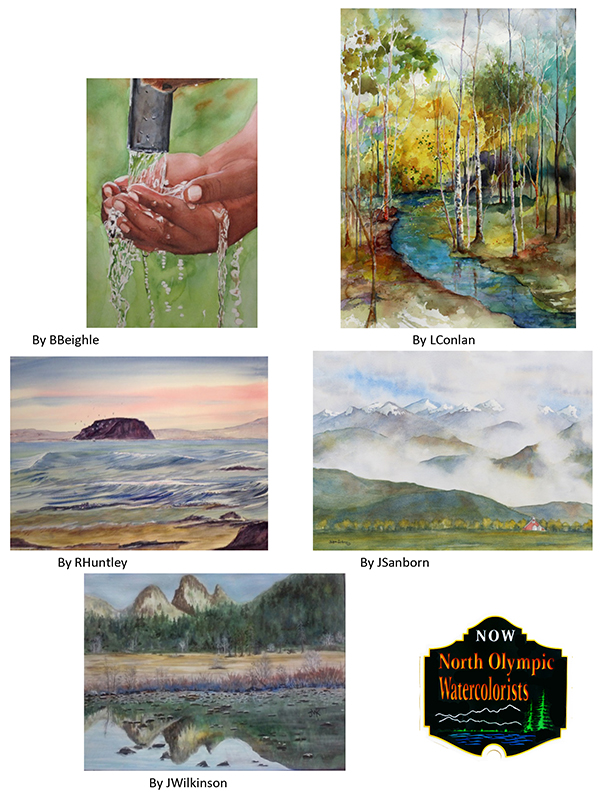 Alderwood Bistro has artwork from the North Olympic Watercolorists members on display at 139 W Alder St. They are a group of artists living on the North Olympic Peninsula who share a love of the watercolor medium. Artists participating in December are John Wilkinson, Carol Wilhelm, Rita Heywood, Margo Hankel, Lyn Conlan, Jim Gift, Jolene Sanborn, Marcia Barrett, Kathi Vito, Beverly Beighle, Roger Huntley, and Shirley Rudolf. Members represent a cross section of experience ranging from beginners to professionals. Painting together twice-weekly at the Lazy Acres "Studio", they share ideas, tips, techniques and constructive critiques. These sessions, where each artist paints in their own style, with a wide range of subject matter provide the group with support, encouragement and inspiration.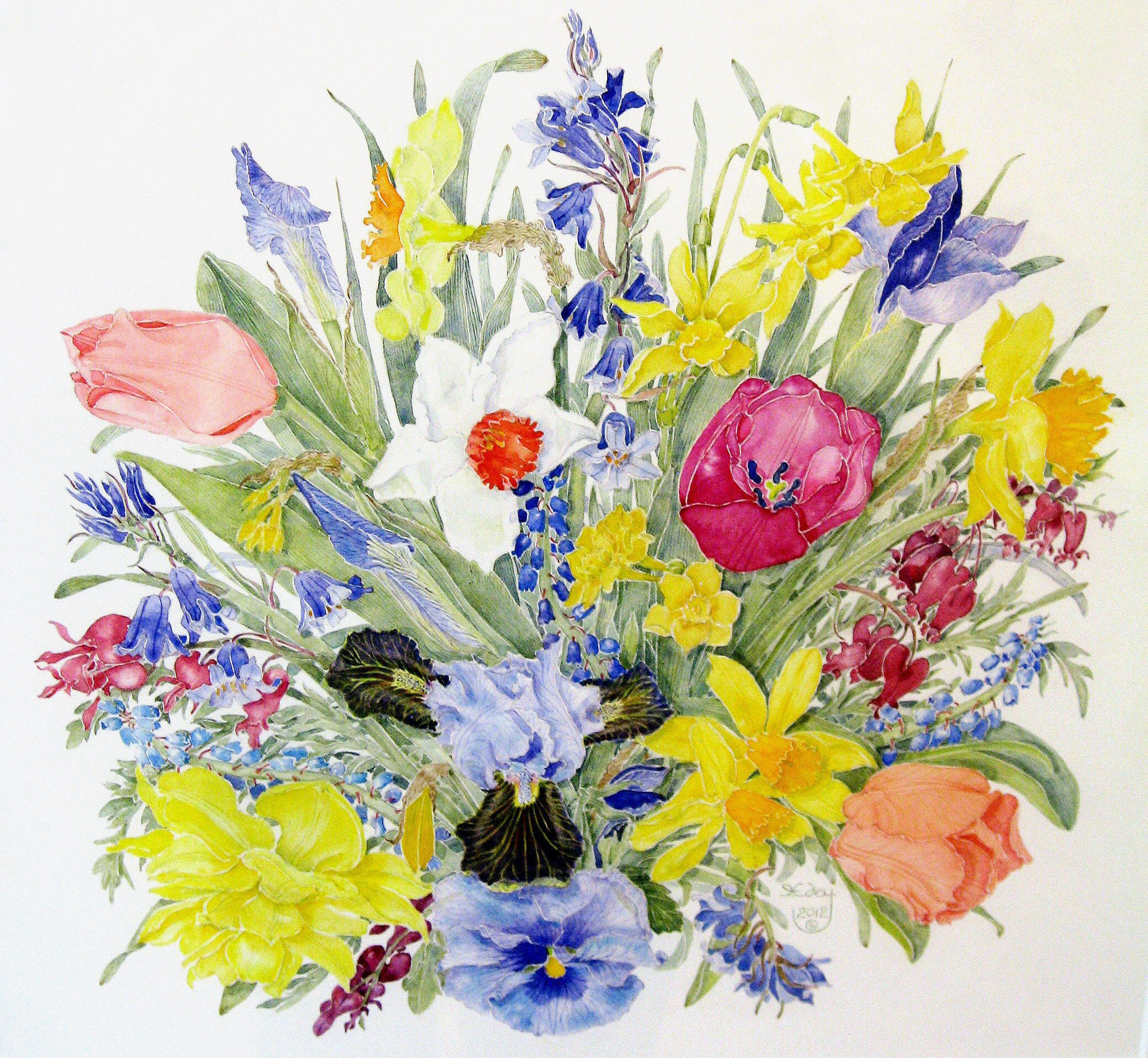 Fine Artist Iris Edey will have a reception at Nourish at 1345 S Sequim Ave. which is South of HY101 starting at 4:00 PM.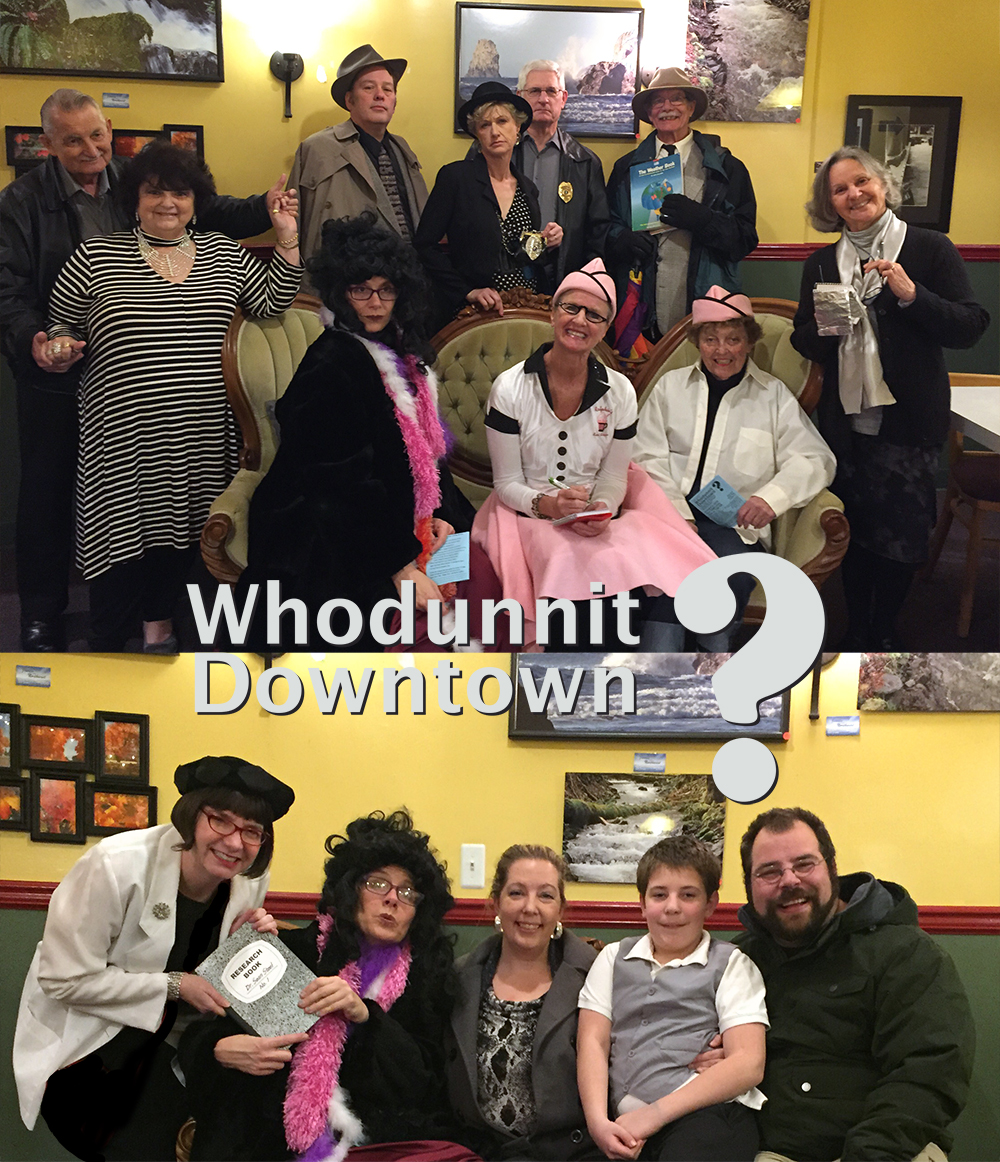 Plan ahead to dress up and play our silver themed mystery game to celebrate the new year! Set in the 60's, please mark your calendar for the Annual Whodunnit Downtown "The Case of the Mistaken Tin Hat" during the January 4, 2019 First Friday Art Walk! Will you dress mod, hippie, or out of this world?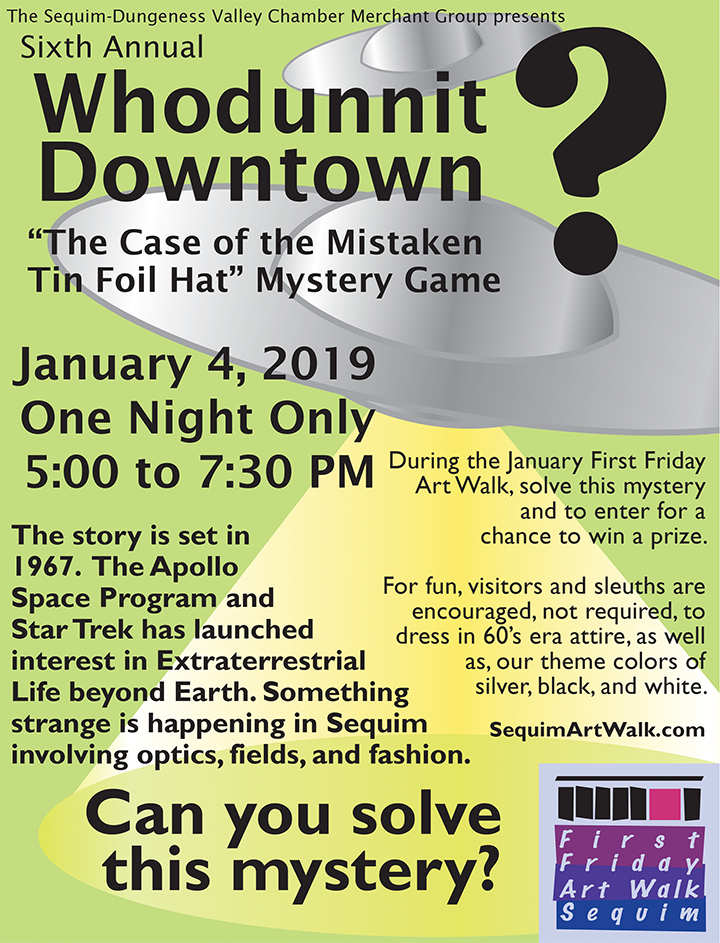 To create inclusion between venues, artists, and audience, everyone is encouraged to participate in the Art Walk's monthly themes as a fun community activity in any creative form they wish to express it. January is silver, February is red, March is green, April is pink, May is aqua, June is white, July is purple, August is yellow, September is blue, October is orange, November is brown, and December is gold.
Want to participate as a venue or artist on the Official First Friday Art Walk Sequim Map, Listing, and Website, please contact Renne Emiko Brock at 360-460-3023 or renne@uniqueasyou.com If you are an artist of any media on the Art Walk, please get your information to Renne for publicity and opportunities.
Please join our Facebook Page: http://www.facebook.com/sequimartwalk