June 7, 2019, 5 – 8 PM
Various Venues in Sequim WA
SequimArtWalk.com
June 7 Art Walk color theme is WHITE and the whole visible spectrum! White represents inclusive acceptance, optimistic opportunities, hope, open minds, pure and thoughtful actions, friendly impressions, and blank canvases that are receptive to any positive vision. Because white is actually all the colors of the rainbow, multi-color enchantment is in the air with blowing bubbles, the wearing of bright tie dyes and fairy wings, and spreading validating pixie dust is encouraged! It is a chance to dress in white and rainbow colors to be magical, shiny, and show off every color of the visible spectrum!
First Friday Art Walk Sequim is a fun and free self-guided tour of local art venues in Sequim on the First Friday of every month from 5 – 8 p.m. Visit online at SequimArtWalk.com as your resource to download and print your own map, find out what special events are happening, links, and how you can be part of art. Initiated in 2006, the First Friday Art Walk Sequim is an encouraging and educational arts event that is sponsored and produced by Renne Emiko Brock. Our mission is to create approachable and accessible art and cultural venues that encourage the community to connect and celebrate expression and diversity.
Special Events for June 7: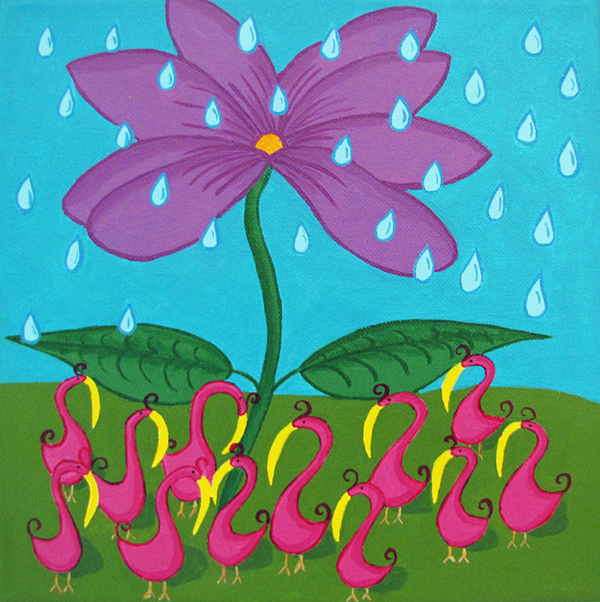 Forage Gifts & Northwest Treasures at 121 W Washington Street is hosting an Open House celebrating their 3rd Anniversary encouraging you to view local artistry, edibles, and gifts. Forage carries creative works from local artists with a strong sense of our Olympic Peninsula and Pacific Northwest Pride.
New Venue to the Sequim Art Walk! The Shipley Center at 921 E Hammond St. has an exciting line up of exhibitions and demonstrations of Fine Art including oil, pastel, and watercolors, Fiber Arts, Wood Burning, various forms of dance, and information by a self-published author.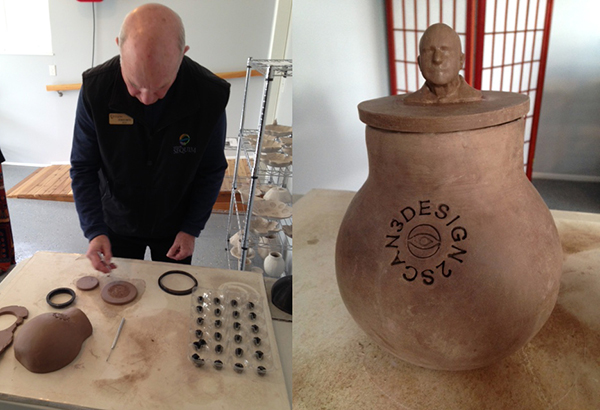 New Sequim Art Walk Venue! Design2Scan3D at 207 W Spruce St. which features Sequim featuring 3D printing, 3D scanning, and ceramics classes. Design2Scan3D will be showcasing the work from their Earthenware Olla Making Class, as well as, the work of the Stoneware Plate and Bowl Class.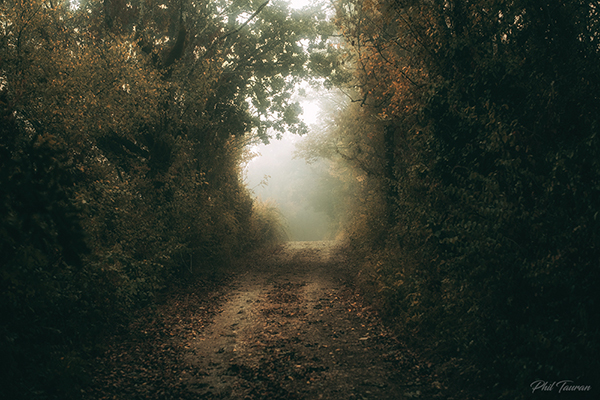 Tracy Wealth Management at 149 W Washington St. hosts local photographer Phil Tauran. Fascinated by the pictorialist movement of the early twentieth century and also impressionism, he invites you to discover an unusual photograph. Born and raised in France, Phil was very early attracted by art in all its forms. Painter first, he dives pretty quickly in photography and more specifically black and white. For him "The image is a medium of truth and emotion, to capture and live the decisive moment. It's both a need and a way to communicate. "Phil is a professional photographer who has been based in Sequim since 2011.
Pondicherri at 119 E Washington St. invites you on an exploration of India; home to their workshop and where all of Pondicherri designs are created. Experience featured photography from Apa Sunriver who returned from a nine-week journey through India earlier this year. See the colors, landscape, streets, and temples that call India home. Photos also capture behind the scenes footage of their workshop. See for yourself how their prints and patterns become your beloved table cloths and kimonos. Indian culture celebrates life. Join Pondicherri during this art walk for a celebration complete with henna art and Indian inspired light bites.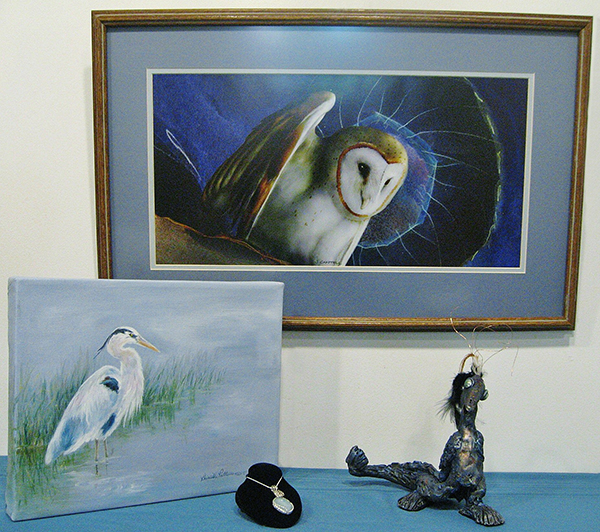 Blue Whole Gallery at 129 W Washington St. presents the "22 Shades of Blue" exhibition where Greg Felando, Nancy Lawrence, and Bridget Baker have curated the group show in the front windows with premier pieces. The show presents the beautiful shades of blue with rich variety and contrasting styles, a tapestry of the gallery' 22nd-anniversary celebration.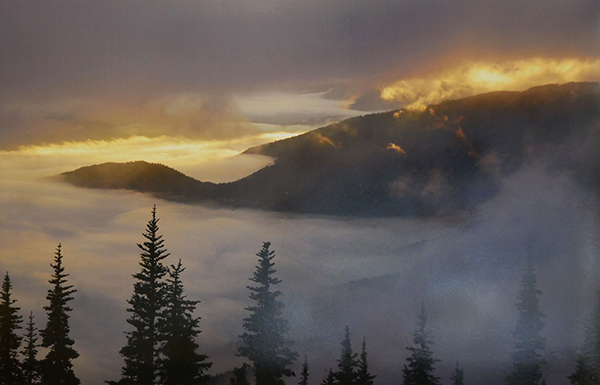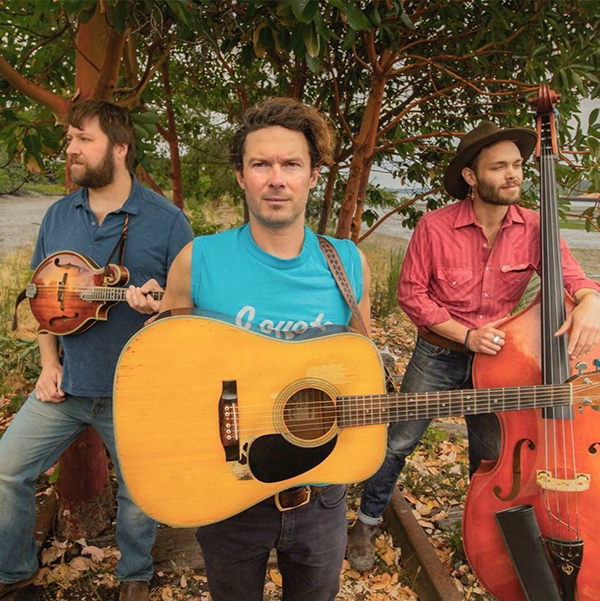 The Sequim Branch Library at 630 North Sequim Ave. hosts live music with The Pine Hearts starting at 6:30 PM and featured artist Tim Roos at 6:00 PM. Refreshments will be served, and limited library services will be available during this free after-hours event. The Pine Hearts share their unique style of classic country songwriting, experimental folk, and fast pickin' rhythms of traditional Appalachian bluegrass, rooted in their rock-n-roll background. Tim's photographs feature the rugged and enchanting mountains, forests, and open waters of the Pacific Northwest. The images have been taken from hikes, climbs, boat excursions, and road trips. Though they refer to physical places, they also follow the unusual light found in the moment.
Student Art Exhibit Opening and Open Jam Session at the City of Sequim Civic Center, 152 W. Cedar Street. See awesome artwork from local Sequim high school students! All levels of musicians (and vocalists) can join in the fun! Music with lyrics and chords will be provided. And, cake!
Olympic Theatre Arts at 414 N Sequim Avenue hosts live music with Cool Jam starting at 5:30 PM in the Gathering Hall. Cool Jam began with Rick Marschall, rhythm guitar, keyboards, and Mike Gerber lead guitar last July and played at the Port Angeles Market monthly during the winter months. The band added Jack Smith drummer in December and Duane Wolfe bass in February. Cool Jam plays mostly 60's & 70's easy listening but danceable Beatles, Beach Boys, Kinks, Steve Miller Band, the Who, Doobie Brothers and others. They are 4 guys singing 4 part harmony, who grew up listening to Rock'N'Roll and playing for high school, college and club events. First Friday at OTA is always free to the public, where the snack and beverage bar will be open.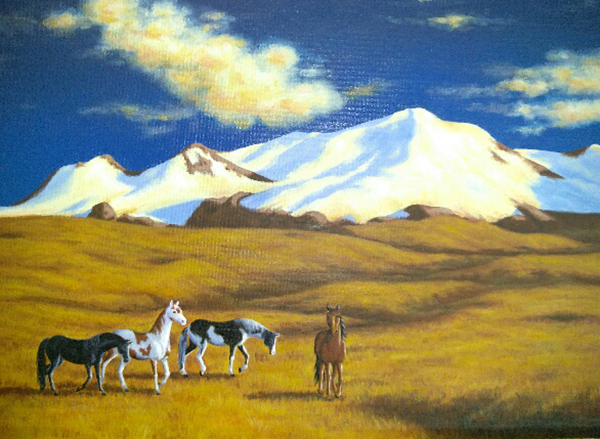 Special venue during the June 7 Art Walk – Members of RAG, Rudolf's Art Group, are displaying their art at the Harbor Audiology & Hearing Center at 538 N. Fifth Ave. Meet the participating artists, Jerri Moore, Susan Zoya, Roger Huntley, Barb Diekfuss, Eva Hidalgo, and Shirley Rudolf, during the Art Walk.
Want to participate as a venue or artist on the Official First Friday Art Walk Sequim Map, Listing, and Website, please contact Renne Emiko Brock at 360-460-3023 or renne@uniqueasyou.com If you are an artist of any media, please get your information to Renne for publicity and opportunities. Thank you for your support!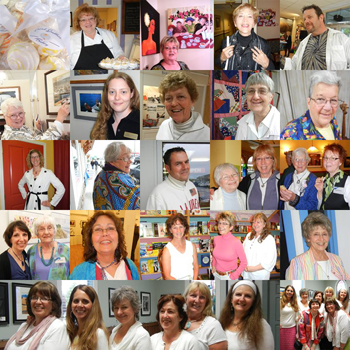 To create inclusion between venues, artists, and audience, everyone is encouraged to participate in the Art Walk's monthly themes as a fun community activity in any creative form they wish to express it. January is silver, February is red, March is green, April is pink, May is aqua, June is white, July is purple, August is yellow, September is blue, October is orange, November is brown, and December is gold.
Please join our Facebook Page at facebook.com/sequimartwalk
Thank you very much!