The Sequim Irrigation Festival's "where water is wealth" inspires the AQUA color theme celebrating cultivation and culture during the May 3 Sequim Art Walk. The color aqua expresses responsible, sustainable elements of cool fresh water, abundant salty seas, renewing rain, and bright sunny skies. Art and music inspired by our natural resources, creativity, positive partnerships, and revolutionary ideas are included in the May First Friday Art Walk Sequim. From our inventive cultivating irrigation ditches that make our valley abundant to our future forward-thinking ideas are highlighted at the Innovative Arts and Crafts Fair. Besides wearing the color theme of Aqua, everyone is encouraged to dress up in amusing and whimsical outfits for the Irrigation Festival's "Callen Crazy Days"!
First Friday Art Walk Sequim is a fun and free self-guided tour of local art venues in Sequim on the First Friday of every month from 5 – 8 p.m. Visit online at SequimArtWalk.com as your resource to download and print your own map, find out what special events are happening, links, and how you can be part of art. Initiated in 2006, the First Friday Art Walk Sequim is an encouraging and educational arts event that is sponsored and produced by Renne Emiko Brock. Our mission is to create approachable and accessible art and cultural venues that encourage the community to connect and celebrate expression and diversity.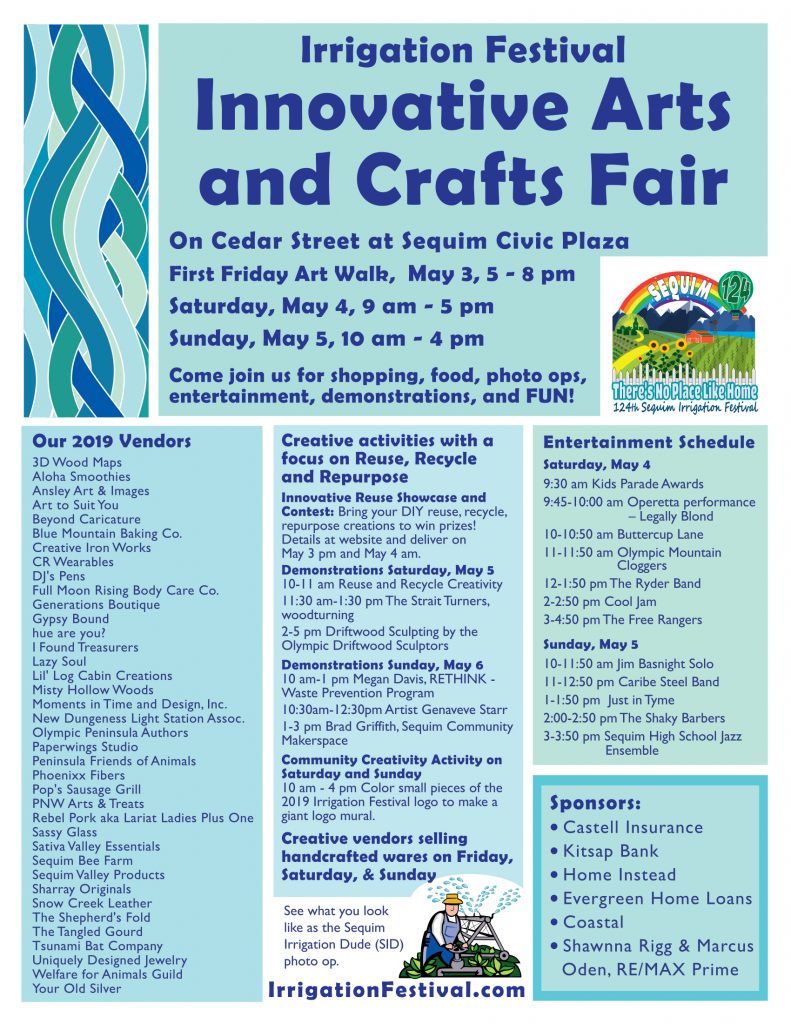 Special events for May 3:
The Irrigation Festival Innovative Arts and Crafts Fair launches the First Friday Art Walk Sequim Patron Preview at the Sequim Civic Center Plaza at 152 West Cedar Street. 2019 will be the 29th year for the Arts and Crafts Fair that provides an opportunity for vendors to sell their handcrafted wares.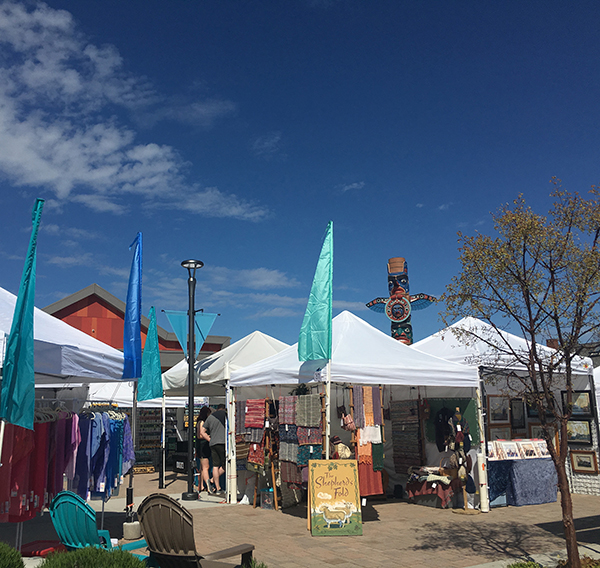 Come participate in the Community Creativity Activity to color small parts of the 2019 Irrigation Festival logo to make a giant logo mural that will be on display at Coastal. Bring your DIY reuse, recycle, repurpose creations to win prizes on Friday night or Saturday morning! Enter to win in the People's Choice Awards in our 4 categories: Wearable, Functional, Decorative, and Kids 15 and under.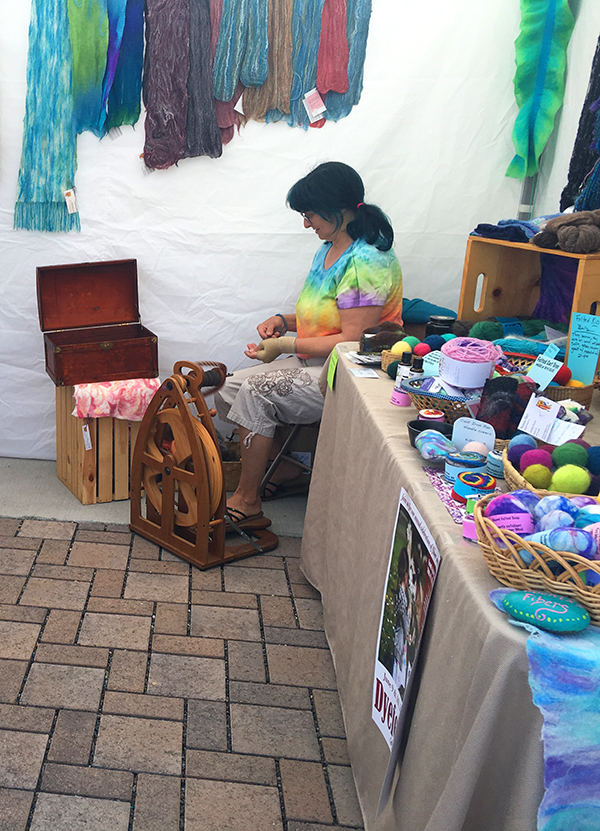 Innovative Arts and Crafts Fair vendors include 3D Wood Maps, Ansley Art & Images, Art to Suit You, Beyond Caricature, Creative Iron Works, CR Wearables, DJ's Pens, Full Moon Rising Body Care Co., Generations Boutique, Gypsy Bound, hue are you?, I Found Treasurers, Lazy Soul, Lil' Log Cabin Creations, Misty Hollow Woods, Moments in Time and Design, Inc., New Dungeness Light Station Assoc., Olympic Peninsula Authors, Paperwings Studio, Peninsula Friends of Animals, Phoenixx Fibers, Pop's Sausage Grill, PNW Arts & Treats, Sassy Glass, Sativa Valley Essentials, Sequim Bee Farm, Sharray Originals, Snow Creek Leather, The Shepherd's Fold, The Tangled Gourd, Tsunami Bat Company, Uniquely Designed Jewelry, Welfare for Animals Guild, and Your Old Silver.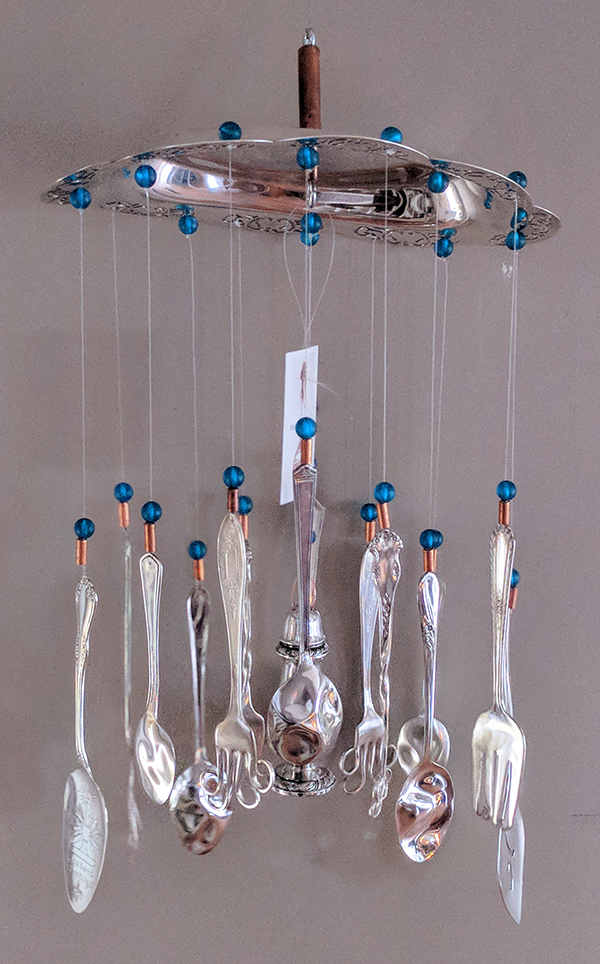 Recycle, Reuse and Repurpose are an underlying theme of the Innovative Arts and Crafts Fair which will have creative demonstrations throughout Saturday and Sunday, as well as an Innovative Reuse Showcase and Contest you can enter on Friday night and Saturday morning. Enjoy entertainment and food as well on May 4-5! Details at IrrigationFestival.com
Throughout the town, artwork created by our local students for the 2019 Irrigation Festival Button Contest will be on display at several Sequim Merchants.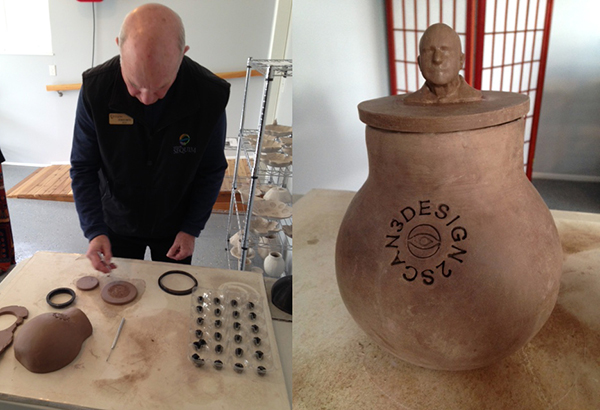 New Sequim Art Walk Venue! Design2Scan3D at 207 W Spruce St. which features Sequim featuring 3D printing, 3D scanning, and ceramics classes. Mayor Smith agreed to let them scan him and make him into a ceramic figurine atop an olla that they made together in the studio. Design2Scan3D plan to present this olla to the mayor and the City of Sequim in their studio to celebrate the Sequim Art Walk and the Irrigation Festival.
R&T Crystals and Beads at 158 E Bell St. is having their 10 year anniversary celebration. Along with a sale, treats from Sequim Fresh Catering will be served.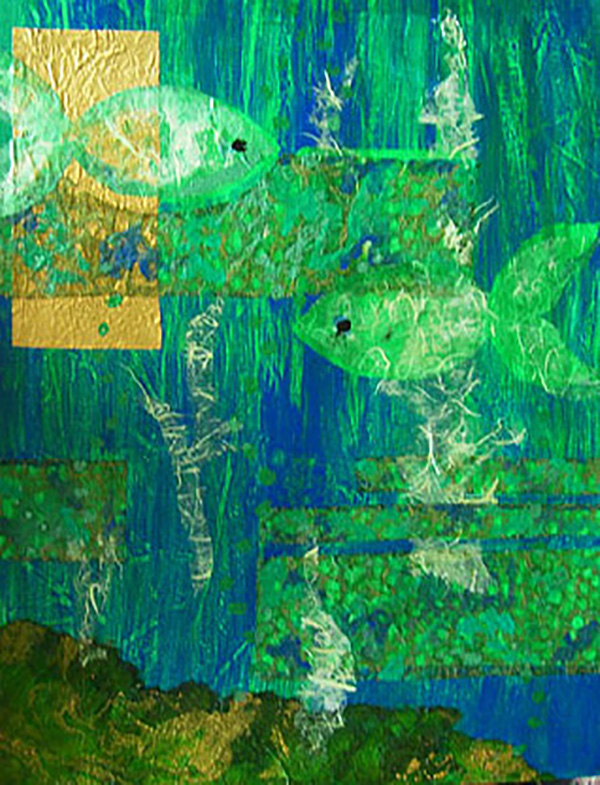 Tracy Wealth Management at 149 W Washington St. hosts members of NOW (North Olympic Watercolorists) who are displaying their watercolors. Participating artists are Carol Wilhelm, John Wilkinson, Jim Gift, Beverly Beighle, Rita Heywood, Roger Huntley, and Shirley Rudolf.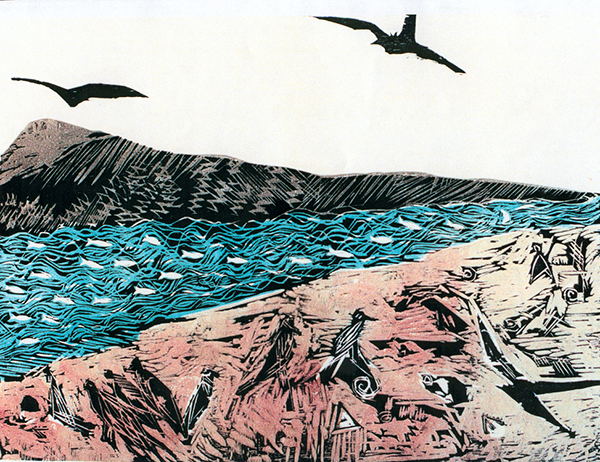 Pondicherri at 119 E Washington St. is hosting artist Monica Gutierrez Quarto. Her artwork ranges from paintings and monotypes to woodcuts. Nature is an obvious theme in her pieces with magic and whimsy mixed in. Monica hosts local workshops in Sequim and Port Angeles. Art Walk guests will receive special pricing on her upcoming workshops just in time for Mother's Day! Sign up during Art Walk required. Monica states of her work, "Nature plays an integral role in all of my artwork, as does the interaction between human beings and wildlife. I'm attempting through art to help revive the soul and change the hearts of the people who have lost the balance with nature and have become numbed to its essential elements."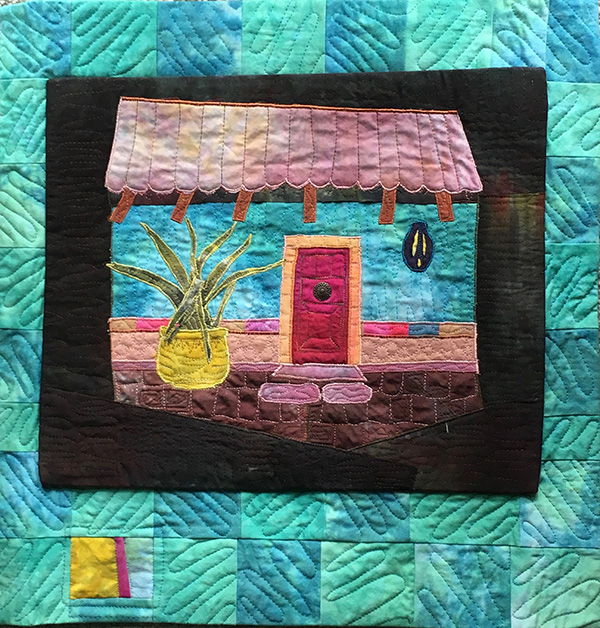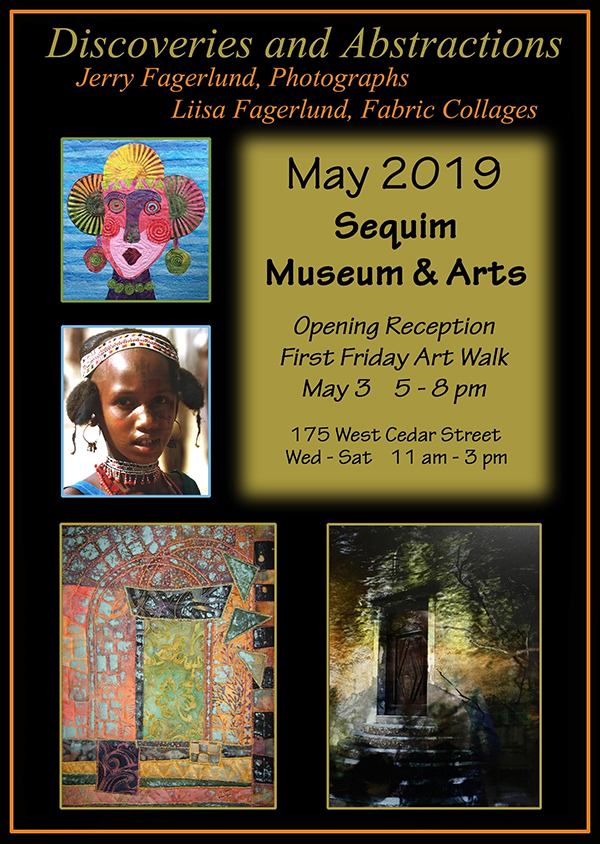 The Sequim Museum & Arts at 175 W Cedar St. will host "Discoveries and Abstractions" with photographer Jerry Fagerlund and fiber artist Liisa Fagerlund. The photographs and collages represented in this exhibition reflect the wide range of environments Jerry and Liisa have experienced in their years together. Travel interests and career advancement gave them the opportunity to live and work in a number of different and fascinating places including Nigeria, Utah canyon country, France, New York, and the Pacific Northwest. Liisa is inspired by the natural world including the wonderful colors and patterns of landscape and the human environment. She began focusing on art after retirement to Sequim, taking classes in drawing and painting, employing sewing skills in creative ways to make art quilts, fabric collages, and wearable art. She benefits from the vision of her husband and his photography, learning to look and really see the world around her. Many of her collages are inspired by photographs he has taken.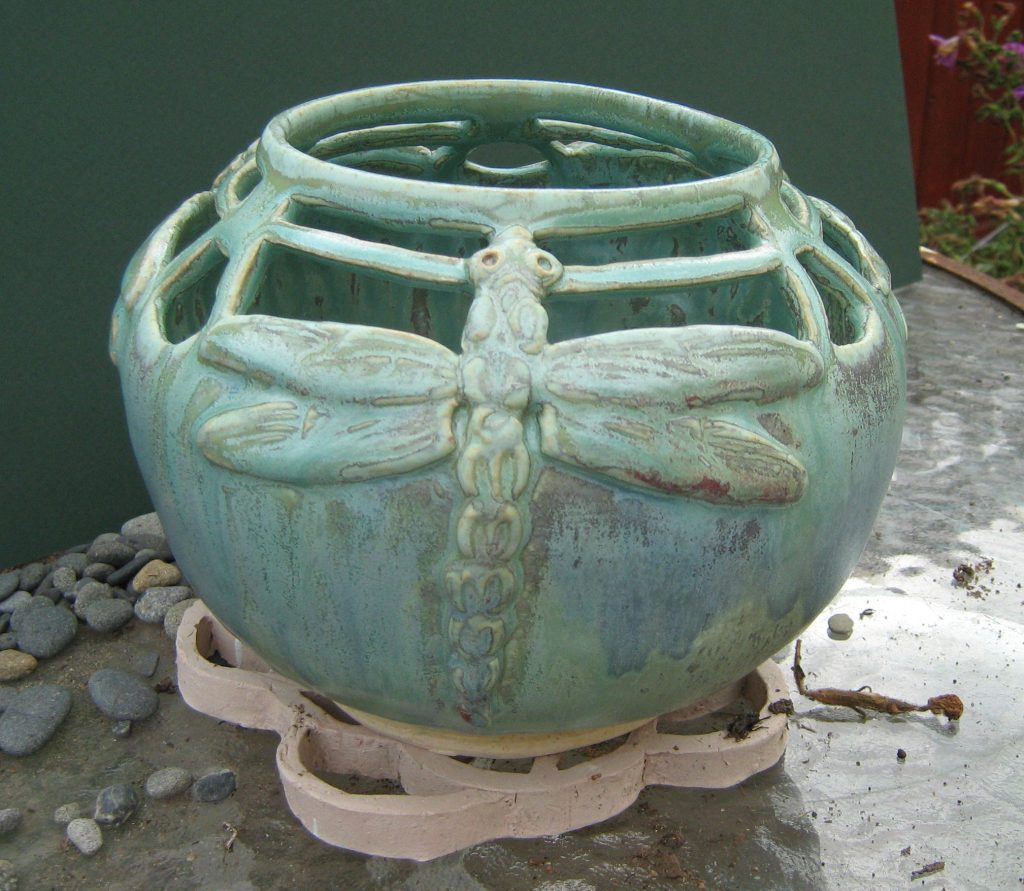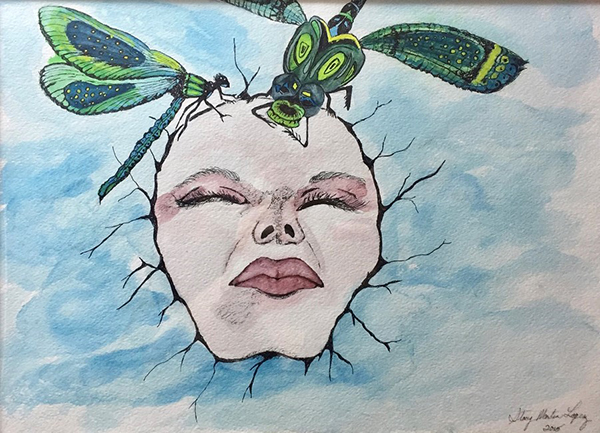 "Art in an Aqua Tone" exhibition at the Blue Whole Gallery at 129 W Washington St. features artists Carol Janda and Stacey Martin-Lopez. Carol Janda is known for her two and three dimension artwork. She will showcase her paintings including refreshing waterscapes and stoneware pottery with a touch of nature. Stacey Martin-Lopez will exhibit paintings, revealing her long-standing expertise in gouache. Her selection of pieces for the window also includes an aqua tone. Carol and Stacey, two veteran artists, are eager to talk about their art with art supporters of the community. Stacey states, I prefer working with graphite and the vibrant colors of gouache as well as printmaking." To learn even more, Carol Janda will offer Art Talk on Saturday, May 4, 1:00 to 3:00 in the gallery about her thoughts, techniques, ideology, and developing abstract images and the various types of abstract expressionism.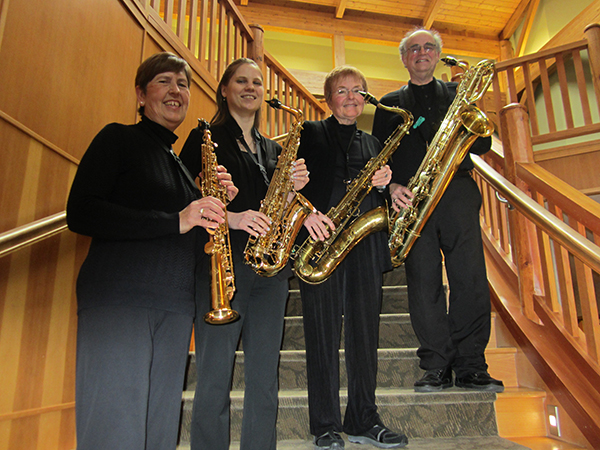 If you have never heard a sax quartet, you owe it to yourself to check out the Saxologists in their upcoming performance at Olympic Theater Arts Gathering Hall starting at 5:30 PM at 414 N Sequim Avenue. The Sequim City Band Saxologists are a saxophone ensemble composed of members of the Sequim City Band. Current instrumentation includes a quartet of saxes – soprano, alto, tenor and baritone. The sound is both warm and edgy and the range of music covers everything from classical to pop, ragtime to smooth jazz. Each instrument has an opportunity to shine in solo melodic lines as well as blending into the overall sound of the quartet with full, rich ensemble moments. The Saxologists are community ambassadors for Sequim City Band. Performing in venues more intimate than those that can accommodate the entire band, they introduce young and old to the joy of live musical performance. First Friday at OTA is always free to the public, where the snack and beverage bar will be open.
The Peninsula Taproom at 210 W. Washington St., Suite 4 offers up springtime brews and hand-crafted spirits at Evil Roy's Elixirs Distillery at 209 S Sequim Ave. during the Sequim Art Walk.
Wind Rose Cellars at 143 W Washington St. hosts artist Carolyn Votaw and live music with "Hannah and Christian". "Far Shores: New works by Carolyn Votaw" is an exhibition of monotype impressions of natural treasures collected from the far shores of the Olympic Peninsula and also features a selection of miniature linocut prints inspired by the Pacific Northwest through May. "Hannah and Christian" are a wife and husband duo with a mixture of songs from the 70-90s. Partner live music, art, and award winning artfully crafted wines and appetizing tidbits at Wind Rose.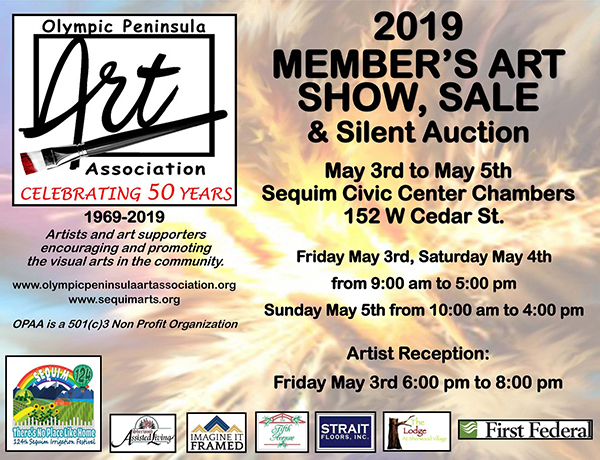 Visit the Olympic Peninsula Art Association's Member Art Show, Sale, and Silent Auction at the Sequim Civic Center Chambers at 152 W Cedar St.
Want to participate as a venue or artist on the Official First Friday Art Walk Sequim Map, Listing, and Website, please contact Renne Emiko Brock at 360-460-3023 or renne@uniqueasyou.com If you are an artist of any media, please get your information to Renne for publicity and opportunities. Thank you for your support!
To create inclusion between venues, artists, and audience, everyone is encouraged to participate in the Art Walk's monthly themes as a fun community activity in any creative form they wish to express it. January is silver, February is red, March is green, April is pink, May is aqua, June is white, July is purple, August is yellow, September is blue, October is orange, November is brown, and December is gold.
Please join our Facebook Page at Facebook.com/sequimartwalk
Thank you very much!