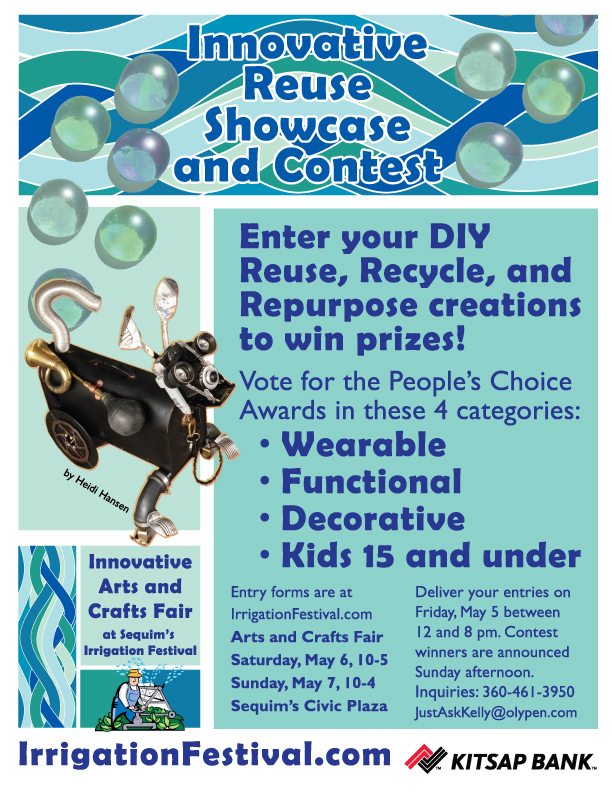 Innovative Reuse Showcase and Contest! Enter your DIY Reuse, Recycle, and Repurpose creations to win prizes!
Vote for the People's Choice Awards in these 4 categories:
– Wearable
– Functional
– Decorative
– Kids 15 and under
Deliver your entries on Friday, May 5 between 12 and 8 pm. Contest winners are announced Sunday afternoon.
Inquiries: 360-461-3950 or JustAskKelly@olypen.com
Details at Irrigation Festival website!
Thanks to our Reuse Showcase and Contest sponsor Kitsap Bank!