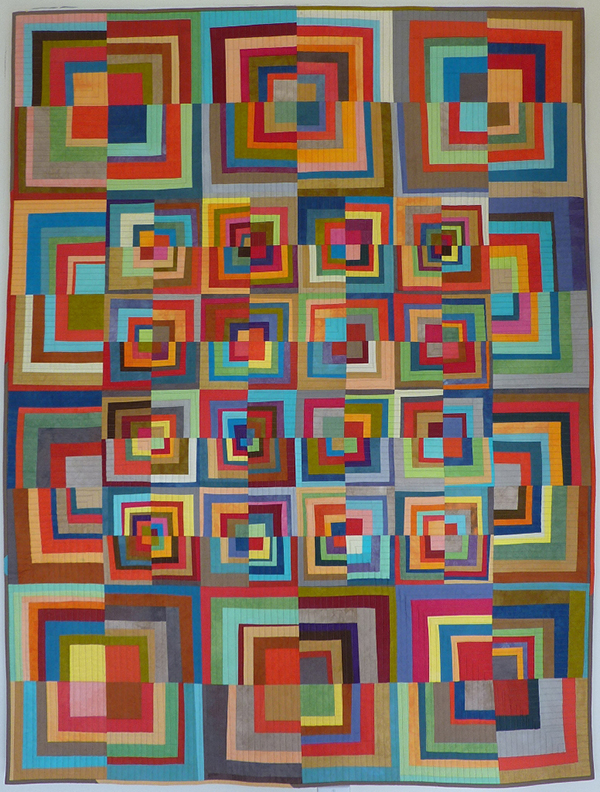 First Friday Art Walk Sequim
November 6, 5 – 8 p.m.
Various Venues in Sequim WA
www.sequimartwalk.com
November 6 Art Walk Color Theme is BROWN! Brown is the color of fall harvest and abundance, the turning of the leaves, and seasonal spicy treats. The solid color of brown represents steadfast friendships, family trees and bonds, deep roots and supportive branches, and comforting homesteads. You will find works of art and folks supporting the option to dress in shades of bountiful brown or representations of hearth and harvest as they enjoy an evening on the town with friends and family.
First Friday Art Walk Sequim is a fun and free self-guided tour of local art venues in Sequim on the First Friday of every month from 5 – 8 p.m. Visit online at www.sequimartwalk.com as your resource to download and print your own map, find out what special events are happening, links, and how you can be part of art. Our mission is to create approachable and accessible art and cultural venues that encourage the community to connect and celebrate expression and diversity.
This encouraging and educational arts event is sponsored and produced by unique as you / Renne Emiko Brock-Richmond.
Special events November 6: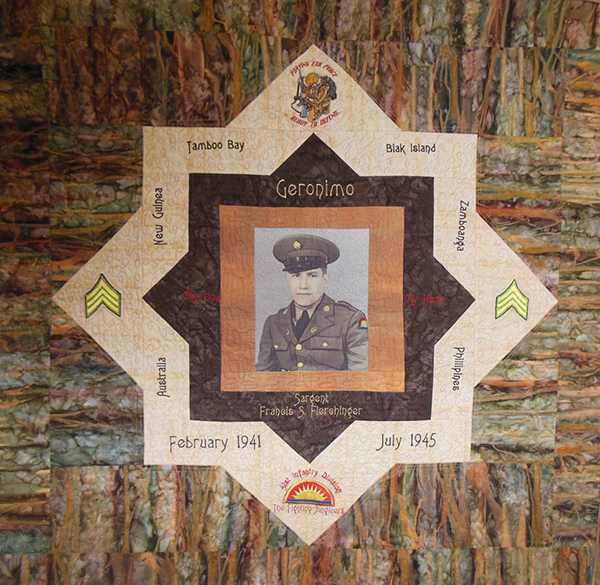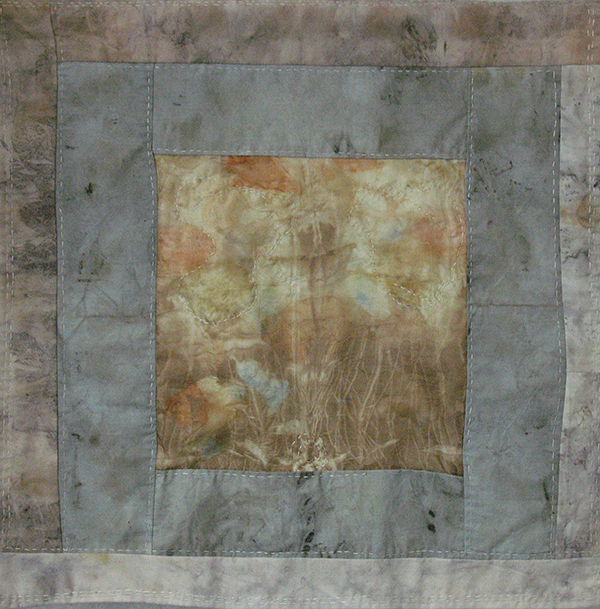 Engage with local fiber artists at "Fostered Fiber – Remembrance, Remnants & Mentors" the 2015 North Olympic Fiber Arts Festival Juried Exhibition at the Museum & Arts Center at 175 West Cedar St. This year the exhibition theme is about expressing the dedication to cloth, cherished memories, and mentorship with gifts of knowledge and kindness, while cultivating interest in generations to come in the practice of fiber arts creation and sharing of abundance. From first attempts to work with thread, yarn, and fleece to refined finished objects of art, the fiber works that tell stories of fostering learning and living are desired. The "Fostered Fiber – Remembrance, Remnants & Mentors" exhibition includes Judy Anderson, Aleta Lynn Baritelle, Catherine Bilyard, Renne Emiko Brock-Richmond, Kathleen Dwyer, Season D. Evans, Liisa Fagerlund, Janette L. Finfrock, Susanne F. Foster, Muff Fregia, MarySue French, Janet Green, Stan Green, Pamela Hastings, Isamar L. Heras, Beth A. Hutmacher, Celeste Kardonsky Dybeck, Susan S. Kroll, Mary Liebsch, Cathy MacGregor, Donna L. McMillen, Mikie M. Morris, Kathryn Myers, Serena Mylchreest, Sherry Nagel, Susan Nylander, Pat Oden, Judy Ramos, Cheryl Reed, Marilyn Reinarz, Susanne Scott, Nora Shapiro, Gloria Skovronsky, Kerry Smith, Marielle Snyder, Peggy St. George, Jenny Stice, Marla Varner, and Mary Ellen Wells.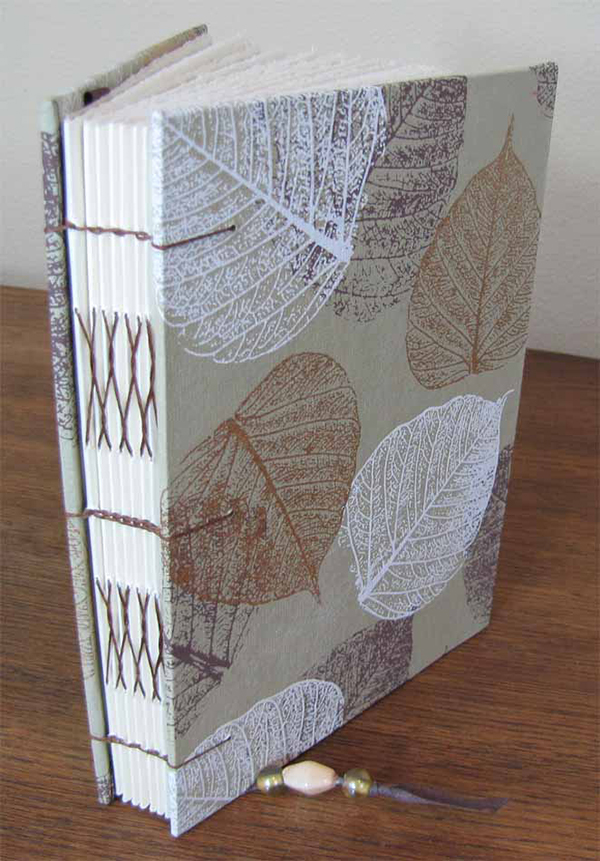 Hart's Fine Books presents fine artist Erica McClain, book artist Jean Wyatt, and DJ Jason Dalziel playing jazz and classics on a vintage victrola at 161 W Washington St.
Live bluegrass, folk and rock music with Joy in Mudville with award winning artfully crafted wines at Wind Rose Cellars at 143 W Washington St.
Olympic Theatre Arts (OTA) at 414 N. Sequim Ave. is featuring guitarist, singer, and songwriter, Jake Reichner, from 5:30 to 7:30 for the theatre company's OFF Stage (OTA First Friday) event. Reichner performs original music inspired by nature and art while exploring musical genres including folk, country, classic rock and even rap. Immediately following Reichner's performance, OTA will be presenting on Main Stage the classic comedy "The Man Who Came to Dinner" beginning at 7:30 p.m.

Blue Whole Gallery at 129 W Washington St. featured Katherine Loveland, photographer, and Jan Tatom, fiber artist, with "Art of Elegance" sharing the artists' inner eyes, ability to capture nature, and skills that have been fostered over years.  Their art will take viewers to the world of fine art filled with joy.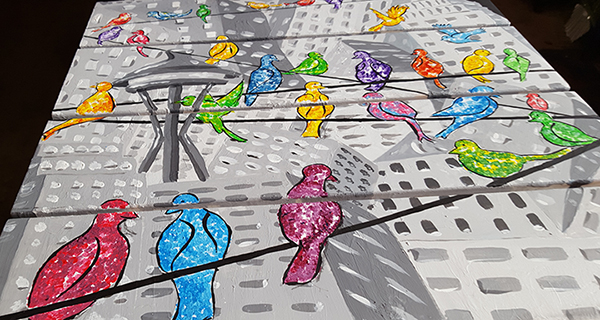 Enjoy Craig Robinson's delightful hand painted furniture and artwork at Sequim Spice and Tea at 139 W Washington St. and try a sample of their unique teas and salts.
R&T Crystals and Beads has fine jewelry demonstrations from Paulette Hill and Gail McLain at 158 E Bell St.
Todd Fisher's playful and vibrant artwork is on display at Rainshadow Roasting Company and enjoy local micro-roasted coffee and art at 157 W Cedar St.
A special event during the Art Walk includes watercolor paintings by Lyn Smith at Starbucks at 680 W. Washington St.
Gallery on the Walls showcases Sally Cays and Patricia Taynton at 128 E Washington St. inside the Sequim Vision Center.
That Takes the Cake inspires sweetness with colorful cupcakes that are art at 171 W Washington St.
Inspire art in the young with creative toys at Dungeness Kids Co. at 163 W. Washington St.
Enjoy these venues during the First Friday Art Walk including Alder Wood Bistro at 139 W Alder St., Cedarbrook Lavender at 134 1/2 W Washington St., Pacific Pantry at 229 S Sequim Ave., Nourish at 1345 S Sequim Ave. South of HY101, Heather Creek at 122 W Washington St., Galare Thai at 120 W Bell, Solar City's Tesa Boutique & Tanning Retreat at 135 W Washington St., Fieldnotes at 123 E Washington St., Local Yarn Shop at 213 E Washington St., and Sequim's Sunshine Café at 145 W Washington St.
To create inclusion between venues, artists, and audience, everyone is encouraged to participate in the Art Walk's monthly themes as a fun community activity in any creative form they wish to express it. ­January is silver, February is red, March is green, April is pink, May is aqua, June is white, July is purple, August is yellow, September is blue, October is orange, November is brown, and December is gold.
Thank you for your support and if you want to learn more or find out how you can participate on the First Friday Art Walk Sequim, please contact Renne Emiko Brock-Richmond at 360.460.3023 or renne@uniqueasyou.com
Please like our Facebook Page
http://www.facebook.com/sequimartwalk