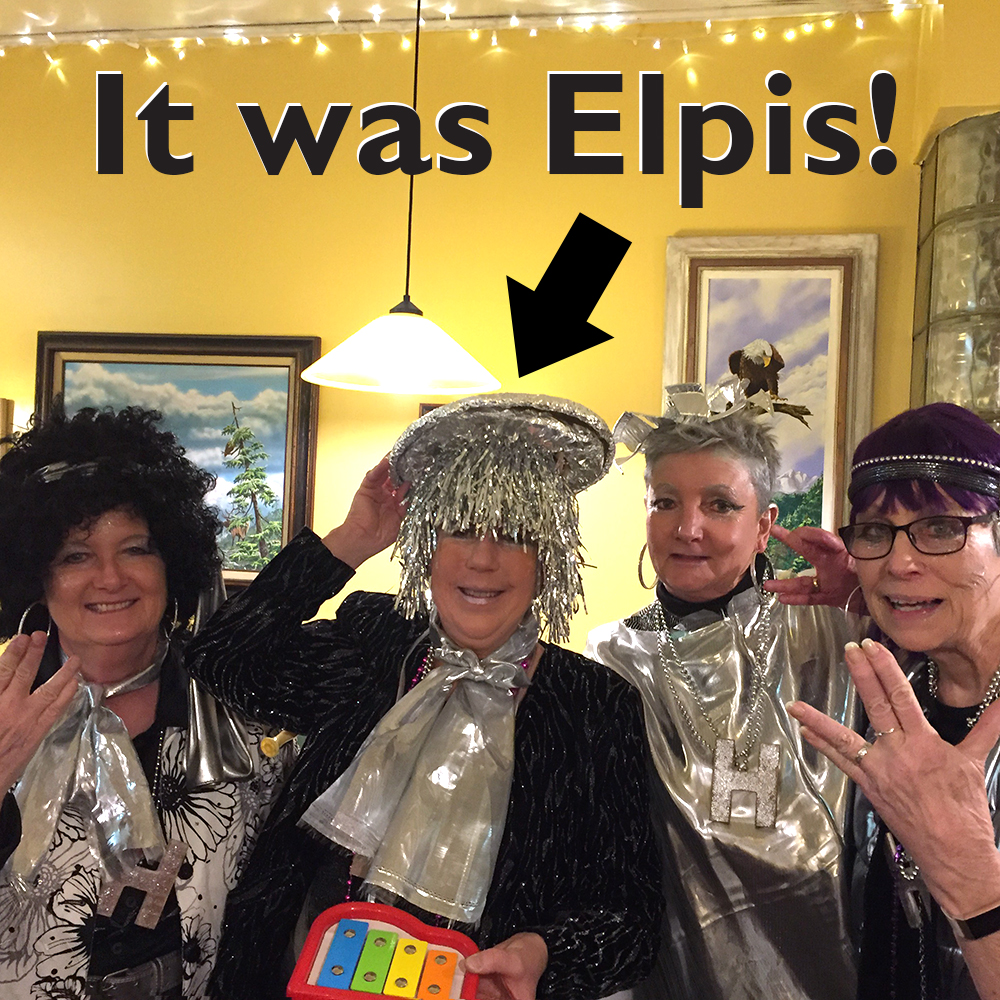 "Whodunnit Downtown?" It was Elpis, named after the goddess of hope, who stole Specular Specular's hat! The NASA satellite dish had fallen to Earth in a Sequim lavender field where the fashion designer gathered it up for her latest collection! Elpis managed to phone home and the whole band Harmonia, who were inspiring and encouraging extraterrestrials, got picked up in the end to return to their cosmic home because "there is no place like home".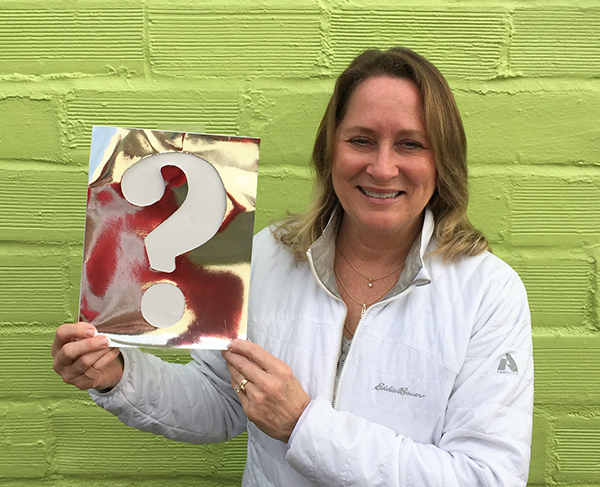 Pamela Newman of Sequim picked Elpis and won the big prize of donated gifts including: A Night Stay at the Seaview Vacation Rental from Cedarbrook Lavender and Herb Farm, a bottle of wine from Wind Rose Cellars, coffee and lunch for two from Rainshadow Café, Klingon Blood Wine from Evil Roy's Elixirs Distillery, $20 gift from Sunshine Café, the game of Clue from Diane Fatzinger, and a set of Sequim magnets from Renne Emiko Brock.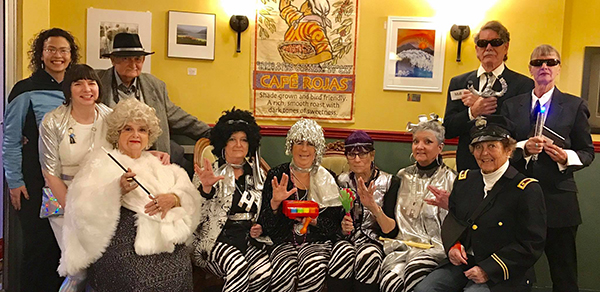 Our suspects were Tawana Borden – Specular Specular, Joe Borden – Sir Talash Sooth, Mary Higley – Arcus, Anne Burkhardt – Elipis, Cindy Weston – Koros, Kelly Olson – Pax, Emily Westcott – Captain Aster Nestor, Adriana Hashem – Mrs. Minerva Mens-Smitty, CaptainCrystal Stout – Agent CC, and Jeff Perry – Agent JP.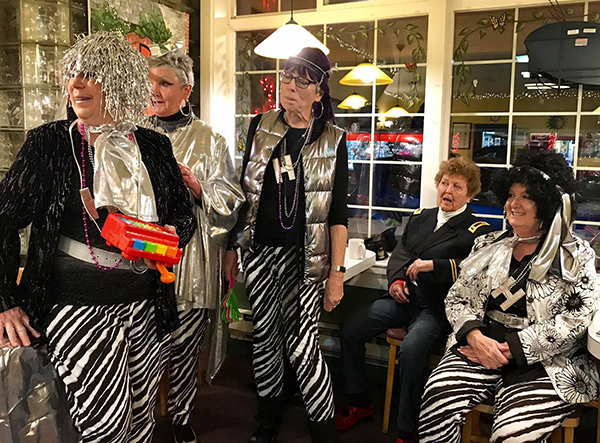 Clues were at Bag Ladies of Sequim, Blue Whole Gallery, Cedarbrook Lavender, City of Sequim Civic Center, Evil Roy's Elixirs Distillery, Forage Gifts & Northwest Treasures, Peninsula Taproom, Rainshadow Café, Sequim Habitat Boutique Store, Sequim Spice and Tea, Sequim's Sunshine Café, That Takes the Cake, and Wind Rose Cellars
"Whodunnit Downtown? – The Case of the Mistaken Tin Foil Hat" Mystery Game was written and produced by Renne Emiko Brock. Thank you to Vickie Maples and Diane Fatzinger who established this fun yearly event. The January 2010 mystery game will be set in the 70's with boogie fever!