First Friday Art Walk Sequim
July 1, 5 – 8 p.m.
Various Venues in Sequim WA
www.sequimartwalk.com
Red, White, and Blue make PURPLE for the July 1 Art Walk Color Theme! Purple is the color of Sequim's famous lavender blooms and represents supportive spiritual efforts, dignity, royal thoughtfulness, and magical camaraderie. You will find works of art and folks supporting the option to dress in tints and shades of purple as they enjoy a festive night on the town with friends and fellow Sequimmers preparing for Sequim Lavender Weekend later in the month. We will see a lot of red, white, and blue for anniversary of the adoption of the United States of America's Declaration of Independence and the Art Walk has many places to honor our freedoms and pursuit of happiness.
First Friday Art Walk Sequim is a fun and free self-guided tour of local art venues in Sequim on the First Friday of every month from 5 – 8 p.m. Visit online at SequimArtWalk.com as your resource to download and print your own map, find out what special events are happening, links, and how you can be part of art. Our mission is to create approachable and accessible art and cultural venues that encourage the community to connect and celebrate expression and diversity.
Download your Sequim Art Walk Map PDF
This encouraging and educational arts event is sponsored and produced by unique as you / Renne Emiko Brock.
Special events for July 1:
Please note that some Art Walk venues might be closed for the long 4th of July holiday weekend.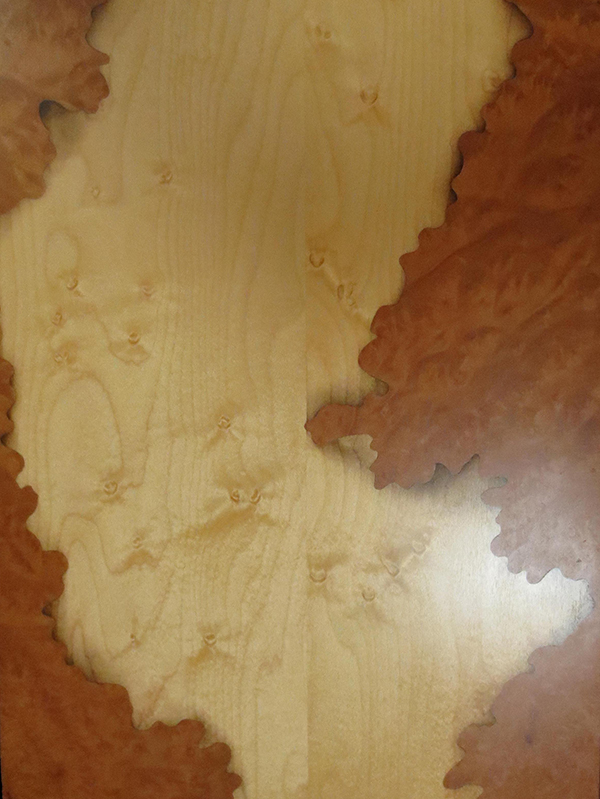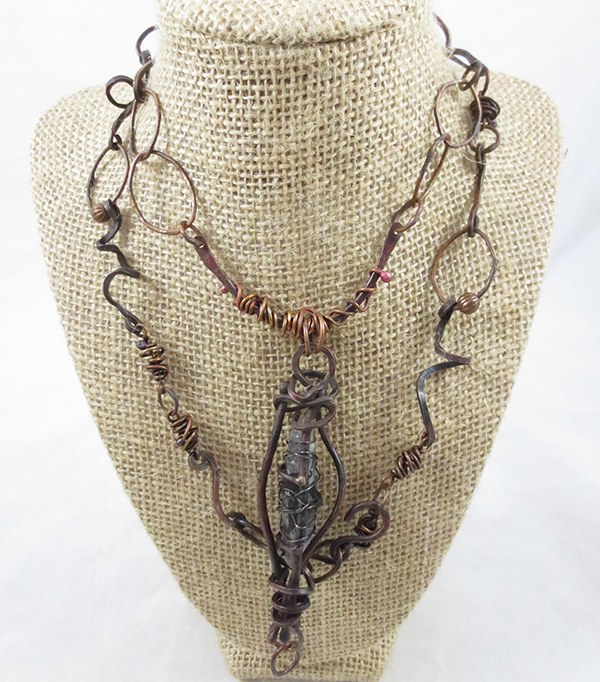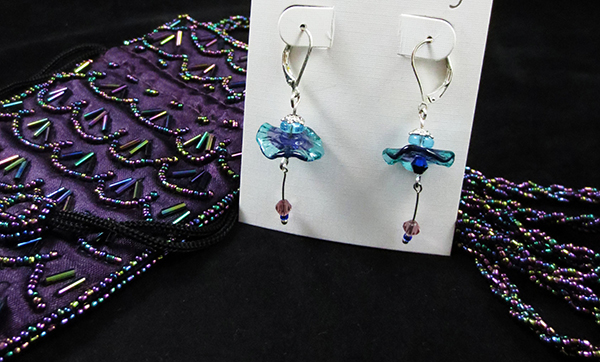 New venue to the Sequim Art Walk! Swallow's Nest Design Store at 145 E. Washington, Suite J. now featuring the woodworking artistry of Evan Miller – Lost Mountain Design, Studio Elemetalx jewelry designed by Janel Bolinger, and Zhou Zhou Bijoux jewelry designed by Ardyce Sakimoto.  Evan Miller combines exotic woods with unique original designs his creations bring the beauty of nature into your home. Janel Bolinger's earthy, spiritual creations showcase natural crystal, stones and hand crafted copper findings. Ardyce Sakimoto creates one of a kind pieces, whether you are looking for elegance or something whimsical her diverse designs incorporate gemstones, hand-blown lampwork glass beads and natural materials.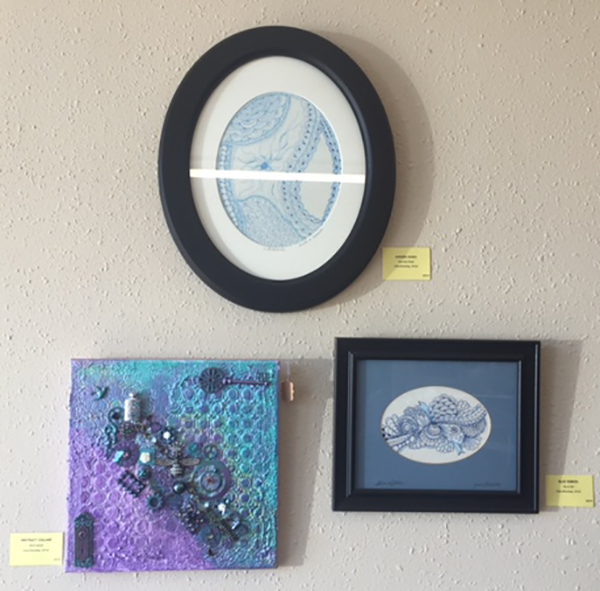 New venue to the Sequim Art Walk! Kaboom Salon & Boutique is showcasing mixed media artist Janie Brackney at 168 E Bell St.
The Sequim Museum and Arts Center at 175 W. Cedar St. will be hosting "The Art of Lavender".
An art exhibit of "All Things Purple" will open in the lobby of the Sequim Civic Center, 152 W. Cedar Street. The City Arts Advisory Commission reviewed 24 pieces of work from 12 artists before selecting 19 pieces to be included in the show. The exhibit includes works in watercolor, acrylics, mixed media, photography, and metal. The artists represented are Barb Boerigter, Sharon Delabarre, Karen Gates-Kilpatrick, Pat Gordon, Terri Jones, Judy Larimore, John McBride, Kimberly McBride, Betty Oppenheimer, Sandy Placek, Patty Waite, and George Zien.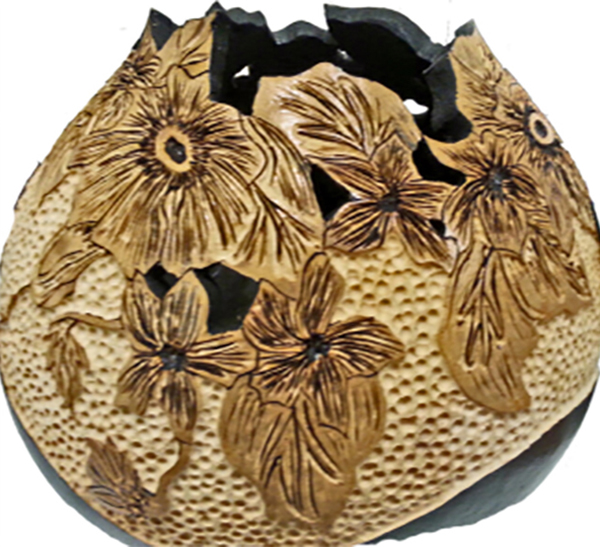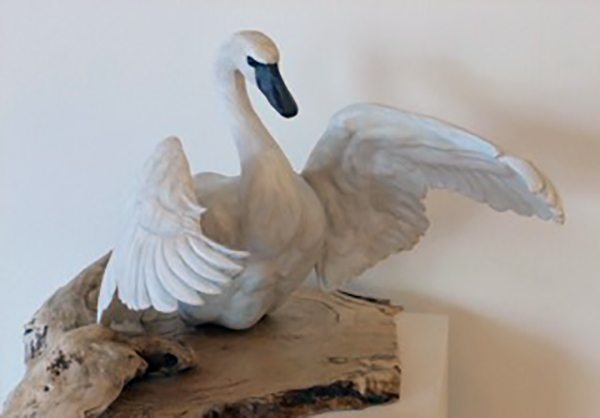 Blue Whole Gallery at 129 W Washington St. features "Inspired by Nature" with Debbie Cain, gourd artist, and Joyce Volmut, sculptor. They will showcase unique work in the front windows. Debbie and Joyce create from what they see, feel, and imagine.  Their powerful work will take viewers to the world of fine art filled with joy and energy.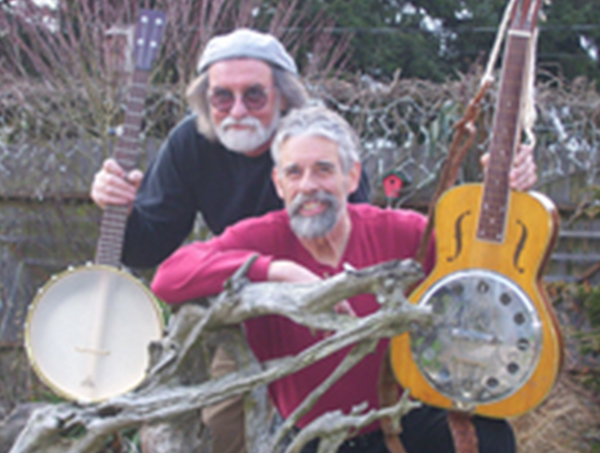 Wind Rose Cellars at 143 W Washington St. hosts Twisted Roots who perform a mixture of blues, rock and folk. Dance and enjoy Wind Rose's award winning artfully crafted wines with appetizing tidbits.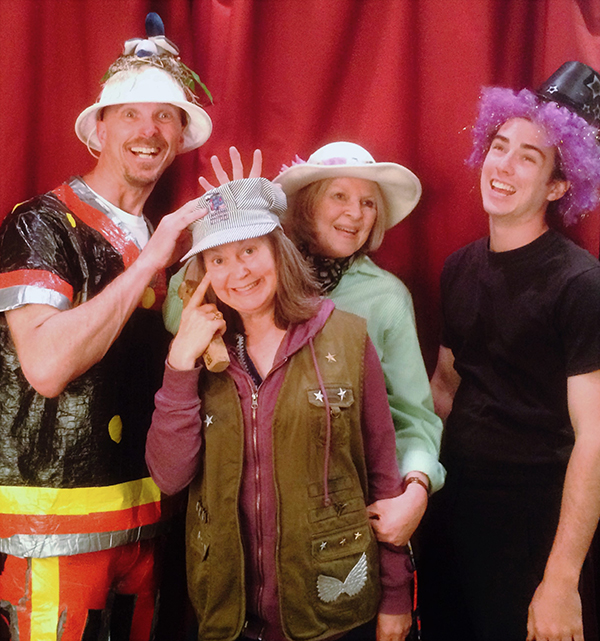 Olympic Theatre Arts at 414 N. Sequim Ave. will experiment with an unusual combination of talents for its OFF Stage offering (OTA First Friday), combining ballet and comedy on Friday, July 1, during Sequim's First Friday Art Walk. The Improv troupe "Tweaking Reality" will return for a riotous audience participation performance to be presented between two short recital pieces performed by the company principals of Sequim Ballet. Doors will open at 5:00 p.m., with the ballet beginning at 5:30 p.m., Improv 6:00–6:30 p.m., and a ballet encore at 6:30 p.m. There will be no charge for attendance. Refreshments, including beer, wine, and light snacks will be available for purchase.
Dancers Kate D'Amico, Amara Sayer, Eleanor Byren, Ryan Andrews, Saige Turner and Ava Rich will perform two dances from the original choreography of Cinderella by Sequim Ballet Mistress, Laurel Herrera. Cinderella premiered on the OTA stage last spring, eliciting accolades from full-house audiences. "This is another chance for these serious dancers to perform," said Herrera. "I like for them to have as many opportunities to dance in front of an audience as possible. This performance bridges the gap between our opening of Cinderella and our premiere of The Nutcracker, which we plan to stage at OTA this winter."
Appearing on stage following the first short ballet performance will be OTA's popular Improv troupe, "Tweaking Reality." The antics will abound for a half hour and feature Dave McInnes, Olivia Shea, Danny Willis and Pamela Ziemann. "Improv is such a great way to sharpen your acting skills while having some serious fun," explained Danny Willis. "This is always a fun night for us at OTA," remarked Carol Willis, OTA general manager. "And we would like to see the program grow to become a permanent workshop at OTA, allowing us to include more people and possibly offer some professional guidance."
R&T Crystals and Beads has jewelry demonstrations at 158 E Bell St.
That Takes the Cake creates "Oooos and Awwws" with colorful cupcakes that are art at 171 W Washington St.
To create inclusion between venues, artists, and audience, everyone is encouraged to participate in the Art Walk's monthly themes as a fun community activity in any creative form they wish to express it. ­January is silver, February is red, March is green, April is pink, May is aqua, June is white, July is purple, August is yellow, September is blue, October is orange, November is brown, and December is gold.
Thank you for your support and if you want to learn more or find out how you can participate on the First Friday Art Walk Sequim, please contact Renne Emiko Brock at 360.460.3023 or renne@uniqueasyou.com
Please join our Facebook Page