First Friday Art Walk Sequim
July 2, 2019, 5 – 8 PM
Various Venues in Sequim WA
SequimArtWalk.com
July 2 Art Walk Color Theme is PURPLE! Purple is the color of Sequim's famous lavender blooms and the color purple represents mesmerizing potential, magical camaraderie, thoughtfulness, cultivated dignity, supportive spiritual significance, and impressive extravagance. Those sweet lavender flowers come in purple, violet, mauve, orchid, lilac, indigo, amethyst, plum, pink, and even white. You will find works of art and folks supporting the option to dress in tints and shades of purple as fellow Sequimmers prepare for Sequim Lavender Season. Come out and celebrate what makes Sequim so special!
The First Friday Art Walk Sequim has returned while respecting the Covid health and wellness guidelines of masks, social distancing, and limited capacity. Please enjoy the Arts and Culture of Sequim safely. We are starting out small. Not all venues are open fully with the slow start of the return of the evening activities of Sequim Art Walk, so please visit them when they are open.
First Friday Art Walk Sequim is a fun and free self-guided tour of local art venues in Sequim on the First Friday of every month from 5 – 8 p.m. Visit online at SequimArtWalk.com as your resource to download and print your own map, find out what special events are happening, links, and how you can be part of art. Initiated in 2006, the First Friday Art Walk Sequim is an encouraging and educational arts event that is sponsored and produced by Renne Emiko Brock. Our mission is to create approachable and accessible art and cultural venues that encourage the community to connect and celebrate expression and diversity.
Special Events for July 2:
New Venue on the Sequim Art Walk! A Stitch in Time Quilt Shoppe at 225 E Washington St. will display local quilters' work that corresponds with the monthly color theme. A Stitch in Time encourages people, if they have a quilt they made that coincides with the color designated for the Art Walk, to drop them off at their shop the day of the walk with their label and info attached to their quilt.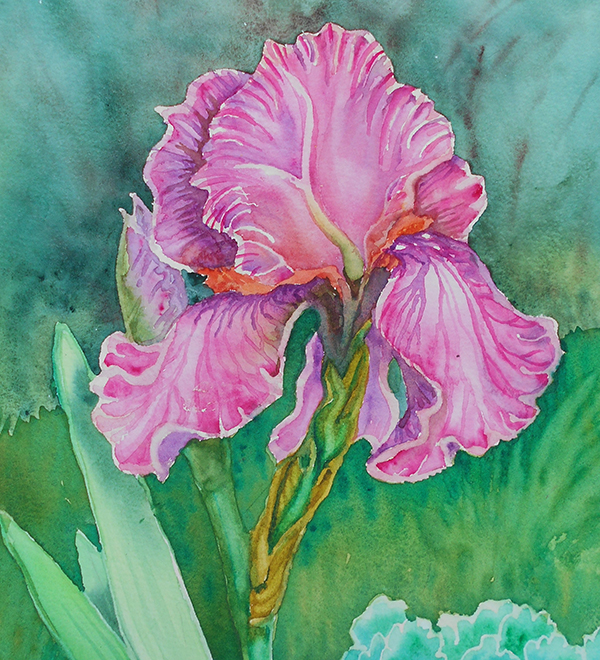 Wind Rose Cellars at 143 W Washington St. hosts members of NOW (North Olympic Watercolorists) with a display their artwork. The artists participating are Beverly Beighle, Barb Falk-Diekfuss, Connie Drysdale, Wendy Goldberg, Roger Huntley, Allyne Lawson, Shirley Rudolf, Randy Washburne, and Carol Wilhelm. Enjoy award winning artfully crafted wines and appetizing tidbits at Wind Rose.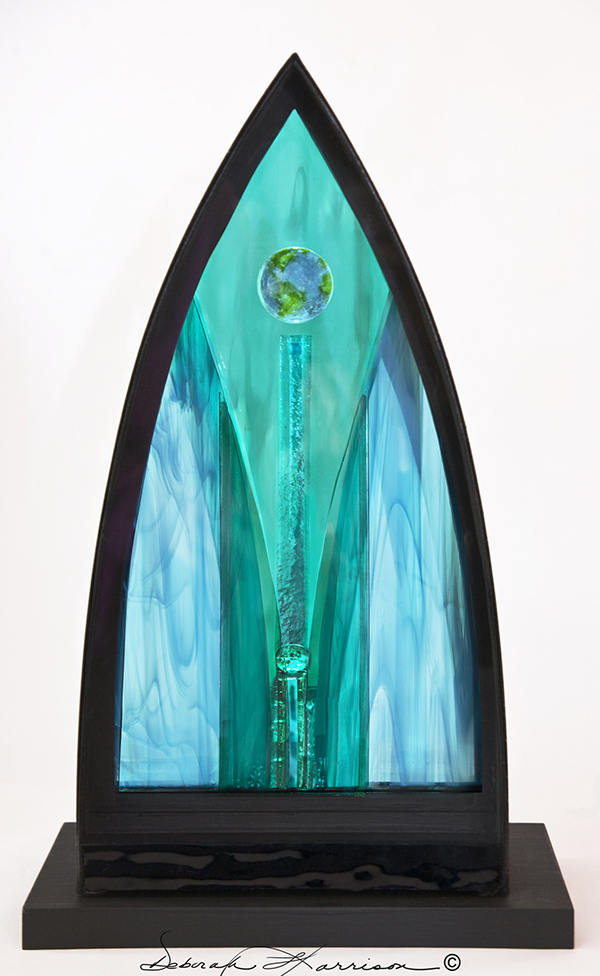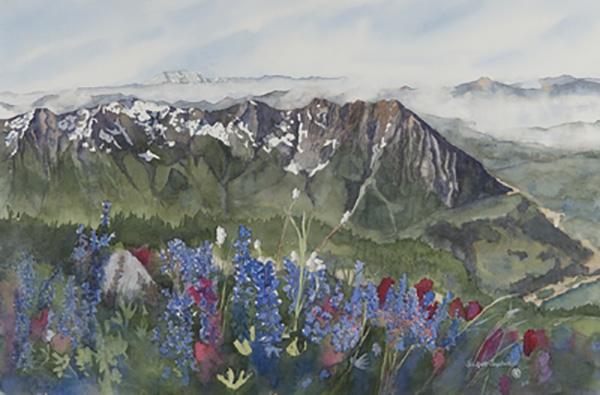 Blue Whole Gallery at 129 W Washington St. features "Color and Light" with glass sculptor Deborah Harrison and watercolorist Jolene Sanborn. Deborah Harrison states, "While I am always happy to share what inspires my designs, I am delighted when viewers simply respond viscerally to the exquisite, luminous beauty that stained glass offers. The bold translucent hues of stained glass have mesmerized me since childhood. While traditional stained glass projects were my focus in younger years, I have recently developed an unconventional technique: I "layer" the glass. This method adds depth and complexity to my pieces, transforming them into three-dimensional sculptures." Jolene Sanborn states, "Nature has always been my passion. Living in the Pacific NW stirs my need for creative expression as I watch salmon returning, swans wintering in our fields, otters wandering across the yards or the clouds playing across our mountains. I am driven to paint what I see and feel! I strive to honor the magnificence of our environment in my work. Watercolor provides me with a medium that allows me to express not only the softness of a scene, but also the outrageous colors I experience around me."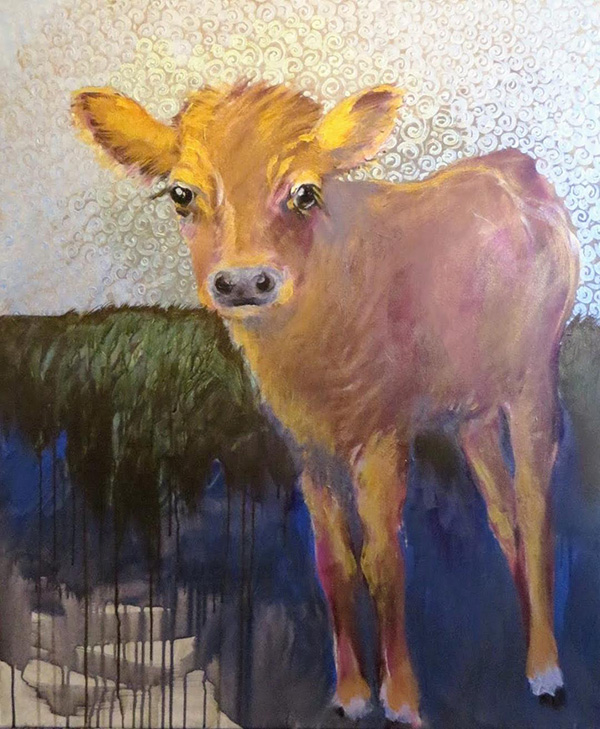 The Sequim Museum & Arts at 544 N Sequim Ave. is hosting the exhibition "Artists' Adventures" by Beverly Majors. She shares, "The face of nature, mystery of earths' sky, historic places and a multitude of everyday items gives me an ever changing array of subjects. The hardest choice to make is what do I paint or do I do a scratch art piece. When I sat down about 40 years ago with a dear advisor to complain that I didn't know where my undergraduate studies were really taking me, he reminded me that what I studied didn't matter as much as why. It wasn't about what I wanted or needed so much as it was about finding out who I was, and it was already pretty obvious to everyone that my identity included a perpetual urge to Make Things. Sometimes the things are still just messes and mistakes, or solutions to everyday problems, and that's still fine with me. When they turn out to be artworks of any kind, that's a big bonus, and feeds all of the other parts of who I am continuing to become. It's a weird approach, perhaps, and not at all practical, but it's actually surprisingly satisfying. I've gotten to do lots of solo and collaborative projects and commissions, teach university students, and see my work go into shows and collections in places from England to El Salvador, Thailand to Tennessee—and beyond—and I still just like making art. I can fuel the rest of my life on that." Masks required and museum capacity limits apply.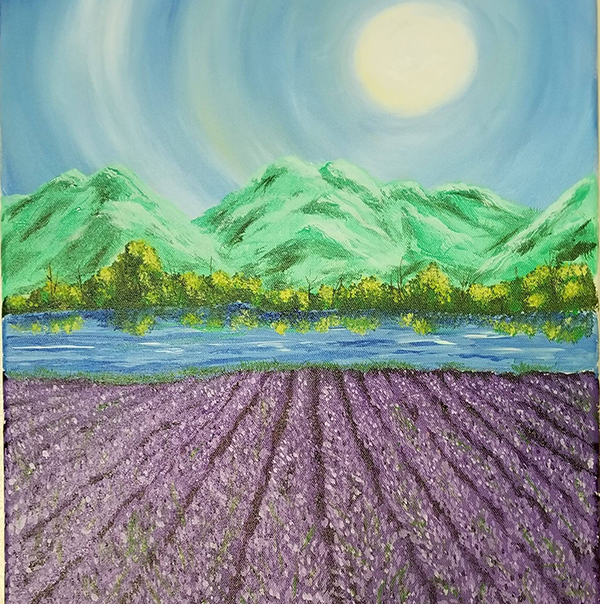 Habitat for Humanity of Clallam County's Sequim Habitat Boutique Store at 213 E Washington St. is showcasing local artist and advocate Craig Robinson.
Pacific Pantry at 229 S Sequim Avenue is open until 7:00 PM and is featuring cougar photos by photographers Mark Elbroch, Sebastian Kennerknecht, and Dave Shreffler. The exhibit is a fundraiser for ongoing research being conducted by Panthera.org and the Lower Elwha Klallam Tribe on cougars of the Olympic Peninsula.
That Takes The Cake at 171 W Washington St. is open until 6:00 PM and the perfect place to start your stroll with a sweet cupcake!
Sequim Spice and Tea at 139 W Washington St. is open until 8:00 PM with creative tea blends, colorful and fun tea pots and cups, and many more culinary gifts.
Forage Gifts & Northwest Treasures at 121 W Washington St. always has local artists' creations and Olympic Peninsula related gifts.
Rainshadow Cafe at 157 W Cedar St. is hosting Live Music with Vool Jam inside the Cafe 6:00 to 9:00 PM.
Initiated in 2006, the First Friday Art Walk Sequim is an encouraging and educational arts event that is sponsored and produced by Renne Emiko Brock. Our mission is to create approachable and accessible art and cultural venues that encourage the community to connect and celebrate expression and diversity.
To create inclusion between venues, artists, and audience, everyone is encouraged to participate in the Art Walk's monthly themes as a fun community activity in any creative form they wish to express it. January is silver, February is red, March is green, April is pink, May is aqua, June is white, July is purple, August is yellow, September is blue, October is orange, November is brown, and December is gold.
Please join our Facebook Page at facebook.com/sequimartwalk Thank you very much!