Happy and healthy hearts are the focus of February 5th's First Friday Art Walk Sequim while incorporating RED as the theme color that represents love, active endeavors, increased excitement, driven leadership, and passionate affection. It is also National Wear Red Day to increase awareness of heart health. #GoRed You will find works of art and folks supporting the option to wear all shades of red from blush to burgundy for the evening out on the town.
First Friday Art Walk Sequim is a fun and free self-guided tour of local art venues in Sequim on the First Friday of every month from 5 – 8 p.m. Visit online at www.sequimartwalk.com as your resource to download and print your own map, find out what special events are happening, links, and how you can be part of art. Our mission is to create approachable and accessible art and cultural venues that encourage the community to connect and celebrate expression and diversity.
Initiated in 2006, this encouraging and educational arts event is sponsored and produced by unique as you / Renne Emiko Brock-Richmond.
Special events for February 5:
A Special Dedication to kick-off during the February First Friday Art Walk at Sequim's Civic Center
On Friday, February 5, 2016, at 5 p.m., former City Manager Steve Burkett and friends will unveil an art glass sculpture, which is being permanently installed in the lobby of the new Sequim Civic Center at 152 W Cedar St. Commissioned by Burkett, this exciting piece of public art is being donated to the City and will be dedicated in memory of his late wife, Bobbi, who passed away in 2013.
The creation of this beautiful art work was made possible through the generosity of Burkett family members and friends, who donated nearly $12,000 to the Olympic View Community Foundation in Sequim on behalf of the Bobbi Burkett Memorial Fund over the course of two years.
Seattle Glassblowing Studio in Seattle created this standing art glass sculpture which embodies the colors and light found in the natural beauty surrounding Sequim and the Olympic Peninsula, which Bobbi dearly loved. A collaborative design, this installation was created by Bob Rigg, Cyrena Stefano, and Cliff Goodman, a talented team of artists at Seattle Glassblowing Studio.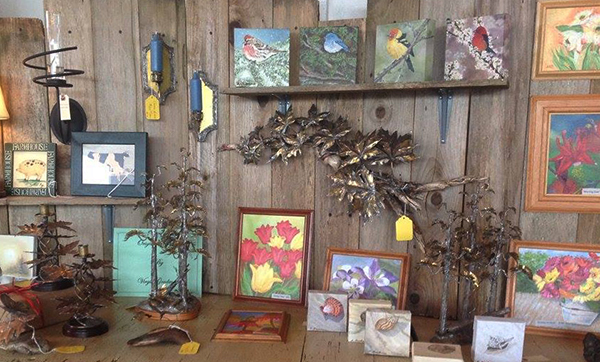 New Venue on the Sequim Art Walk! The Rusting Rooster at 154 E Washington St. exhibits local artists of several media including upcycling, repurposed art, painting, printing, and sculptures. The Rusting Rooster is inside the old Texaco station and bright yellow. You can miss it!
From 7:00 to 9:00, Wind Rose Cellars hosts "Bill & Mark" Volmut, brothers to the winemaker David Volmut, with award winning artfully crafted wines at 143 W Washington St. The duo performs original songs as well as tunes from the 60s & 70s.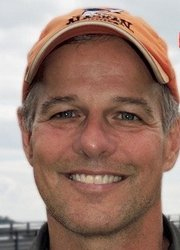 Hart's Fine Books presents Alaska resident Dale Brandenburg and his take on the topic of poaching and renegade justice in the wilds of Alaska, in his novel "Grizzly Tales." Signed copies will be available for sale. Also, live music with Trent LaCour on piano at 161 W Washington St. Please leave your bears at home.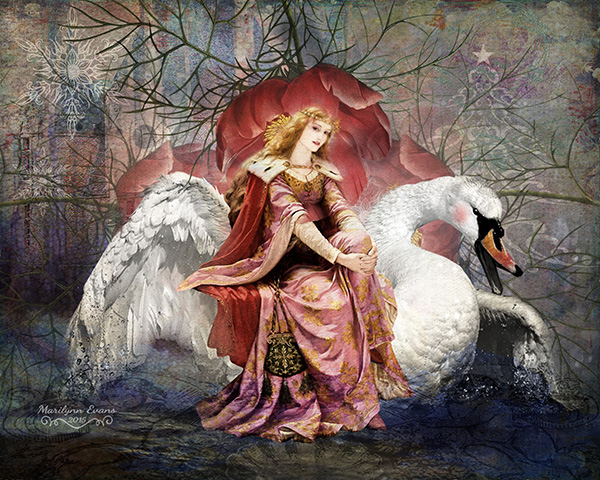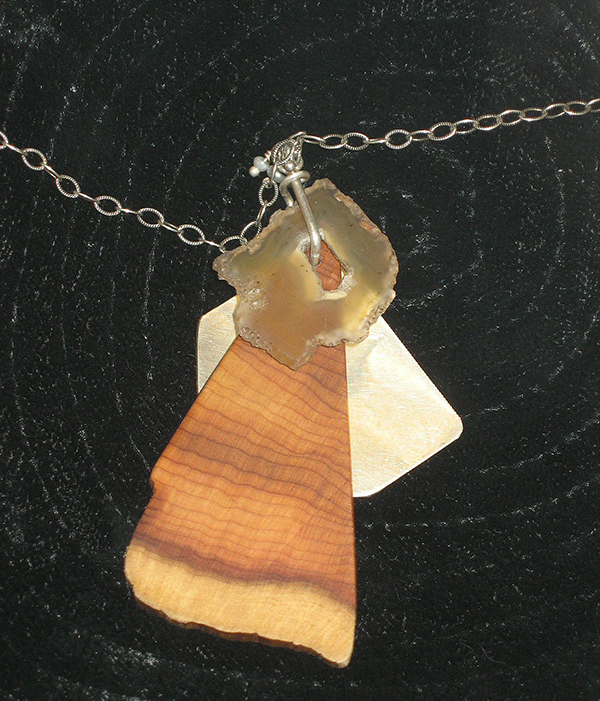 Blue Whole Gallery at 129 W Washington St. features artists Marilynn Evans, digital artist, and Janine Hegy, sculptor and jewelry maker. They will showcase their original work in the front windows throughout the month of February.  With beautiful pieces, skillfully created from imagination and memories, Marilyn and Janine will take viewers to the world of fine art filled with joy.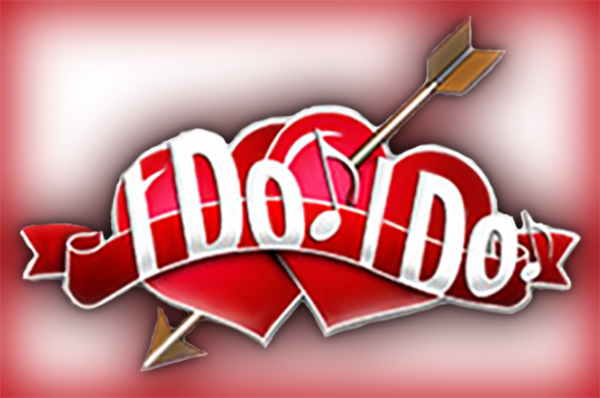 Olympic Theatre Arts at 414 N. Sequim Ave presents "I Do! I Do!" at 7:30 pm. by Tom Jones and Harvey Schmidt and directed by Charlotte Carroll. "I Do! I Do!" is an award-winning Broadway musical in which a married couple survives ups and downs through the years. This is Tom Jones and Harvey Schmidt's musical adaptation of the play "The Fourposter."
Make your sweetheart swoon with artful, award-winning sweets from That Takes the Cake at 171 W Washington St.
Add some spice to your love life at Sequim Spice and Tea at 139 W Washington St. and try a sample of their unique teas, spices, and salts.
A Dropped Stitch at 136 S 2nd Ave. you learn something new at their free drop in knitting and felting classes during the Art Walk! A Dropped Stitch showcases local fiber artists and instructors in a shop full of amazing fiber, yarn, and classes for gifts and a lifetime of creative enjoyment.
Cedarbrook Lavender Shop at 134 1/2 W Washington St. is filled with crafts, smiles, and scents to calm your head and heart.
Mia Bella at 130A N 3rd Ave. features art by George Zien, Pat Gordon, Pam Kauffman, Pricilla Patterson, Brim Leal, J.P Lee, and Josh 'Yeti" Wright.
R&T Crystals and Beads sparkles with passion for creative beading and has fine jewelry demonstrations at 158 E Bell St.
Local Yarn Shop at 213 E Washington St. has fiber arts demonstrations.
Olympic Lavender Co. at 120 W Washington St. showcases their hand-crafted USDA Certified Organic lavender farm products.
Show your love for the young artists with creative books, supplies, and toys at Dungeness Kids Co. at 163 W. Washington St.
Enjoy these venues during the First Friday Art Walk including Museum & Arts Center at 175 W Cedar St., Alder Wood Bistro at 139 W Alder St., Pacific Pantry at 229 S Sequim Ave., Nourish at 1345 S Sequim Ave. South of HY101, Heather Creek at 122 W Washington St., Rainshadow Roasting Company at 157 W Cedar St., Galare Thai at 120 W Bell, Solar City's Tesa Boutique & Tanning Retreat at 135 W Washington St., Fieldnotes at 123 E Washington St., and Sequim's Sunshine Café at 145 W Washington St.
To create inclusion between venues, artists, and audience, everyone is encouraged to participate in the Art Walk's monthly themes as a fun community activity in any creative form they wish to express it. ­January is silver, February is red, March is green, April is pink, May is aqua, June is white, July is purple, August is yellow, September is blue, October is orange, November is brown, and December is gold.
Thank you for your support and if you want to learn more or find out how you can participate on the First Friday Art Walk Sequim, please contact Renne Emiko Brock-Richmond at 360.460.3023 or renne@uniqueasyou.com
Please like our Facebook Page