First Friday Art Walk Sequim
August 6, 2021, 5 – 8 PM
Various Venues in Sequim WA
SequimArtWalk.com
Powered by bright, warm sunshine, the theme color for the August Sequim Art Walk is Yellow! Yellow shines brightly like the sun fueling our world with renewing energy and encourages clear, creative communication. The positive intensity of yellow represents joyful happiness, cheerful friendships, expressive enthusiasm, and empowers collective generosity, goodwill, and integrity. Everyone is encouraged to wear yellow or sunny, fun apparel during the Art Walk to celebrate our summer in Sequim!
The First Friday Art Walk Sequim has returned while respecting the Covid health and wellness guidelines of masks, social distancing, and limited capacity. Please enjoy the Arts and Culture of Sequim safely. We are starting out small. Not all venues are open fully with the slow start of the return of the evening activities of Sequim Art Walk, so please visit them when they are open.
First Friday Art Walk Sequim is a fun and free self-guided tour of local art venues in Sequim on the First Friday of every month from 5 – 8 PM. Visit online at SequimArtWalk.com as your resource to download and print your own map, find out what special events are happening, links, and how you can be part of art.
Special Events for August 6: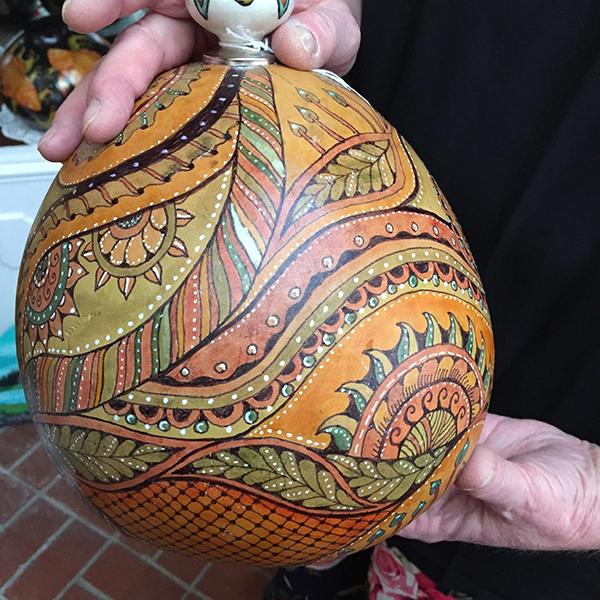 Artist Chawn Vance of The Tangled Gourd will have her studio open at 861 East Alder St. from 9:00 AM to 4:00 PM before the Sequim Art Walk. 50 years of artistic expertise on display including her creative gourds, pen and ink drawings, alcohol ink art, polymer clay, serving trays, suncatchers, and summer wreaths. The Tangled Gourd was a past Art Walk venue.
Habitat for Humanity of Clallam County's Sequim Habitat Boutique Store at 213 E Washington St. is showcasing local artist and advocate Craig Robinson. Craig will be painting the marquee stand in their parking lot. Watch the artist in action as the base will be "flower box" and vines will be growing up the center post.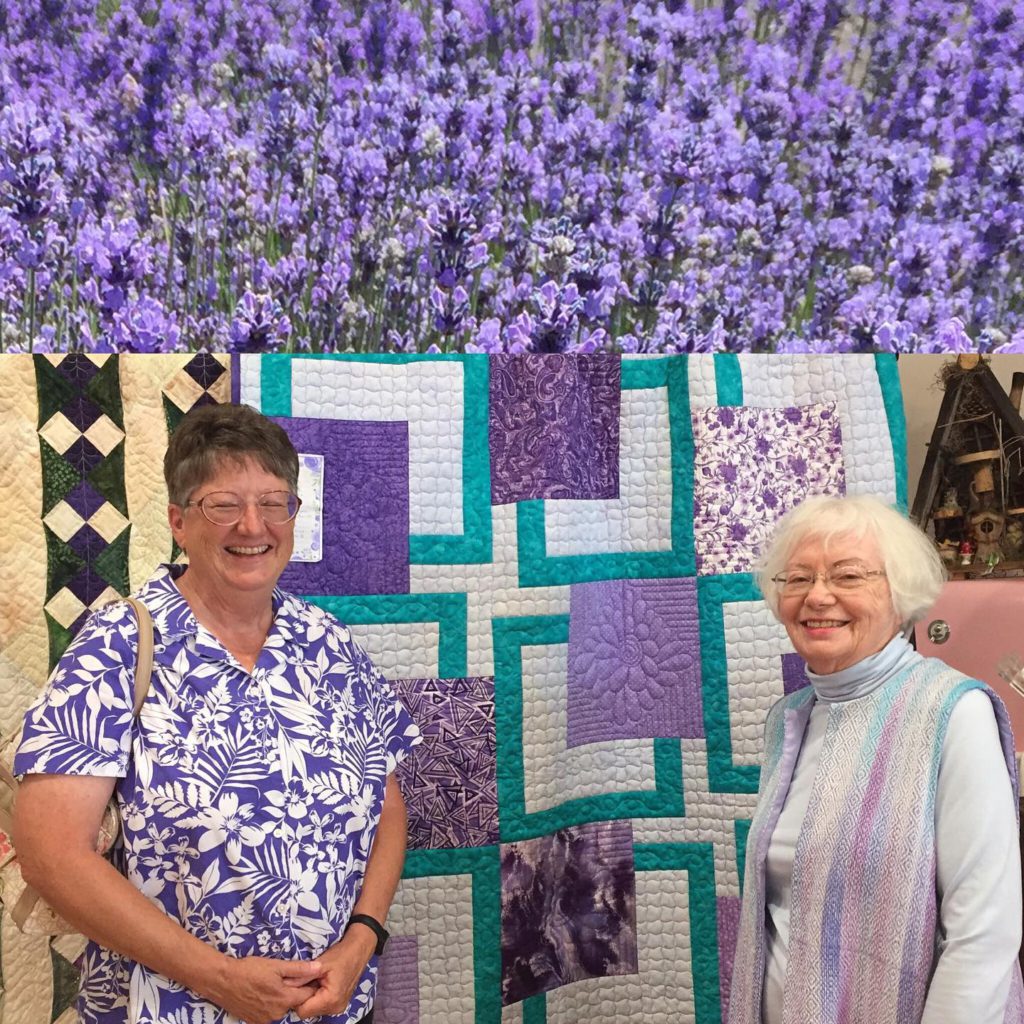 A Stitch in Time Quilt Shoppe at 225 E Washington St. will display local quilters' work that corresponds with the monthly color theme. A Stitch in Time encourages people, if they have a quilt they made that coincides with the color designated for the Art Walk, to drop them off at their shop the day of the walk with their label and info attached to their quilt.
Pacific Pantry at 229 S Sequim Avenue is open until 7:00 PM and is featuring cougar photos by photographers Mark Elbroch, Sebastian Kennerknecht, and Dave Shreffler. The exhibit is a fundraiser for ongoing research being conducted by Panthera.org and the Lower Elwha Klallam Tribe on cougars of the Olympic Peninsula.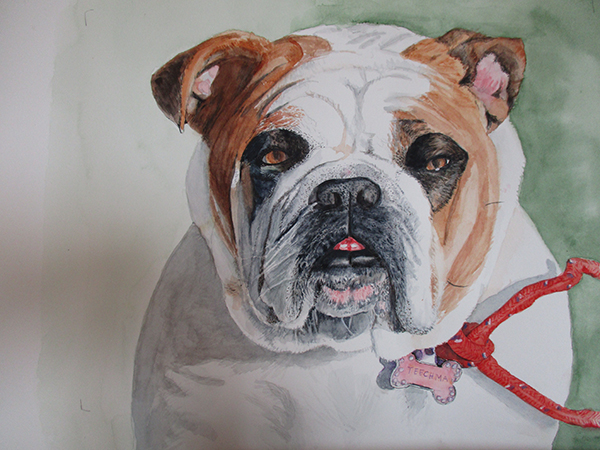 Wind Rose Cellars at 143 W Washington St. hosts members of NOW (North Olympic Watercolorists) with a display their artwork. The artists participating are Beverly Beighle, Barb Falk-Diekfuss, Connie Drysdale, Wendy Goldberg, Roger Huntley, Allyne Lawson, Shirley Rudolf, Randy Washburne, and Carol Wilhelm. Enjoy award winning artfully crafted wines and appetizing tidbits at Wind Rose.
Rainshadow Café at 157 West Cedar Street is hosting live music with Dawn Martin and Steve at 6:00 until 8:00 PM. Come sing your favorite songs with them! There is lots of seating outside and inside with a full menu to enjoy.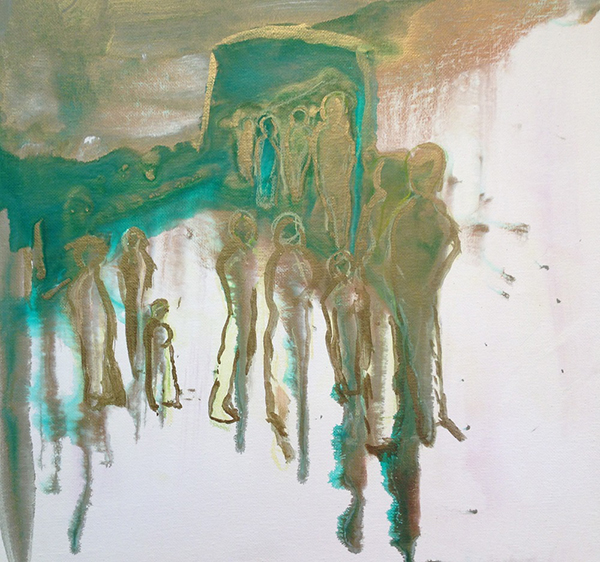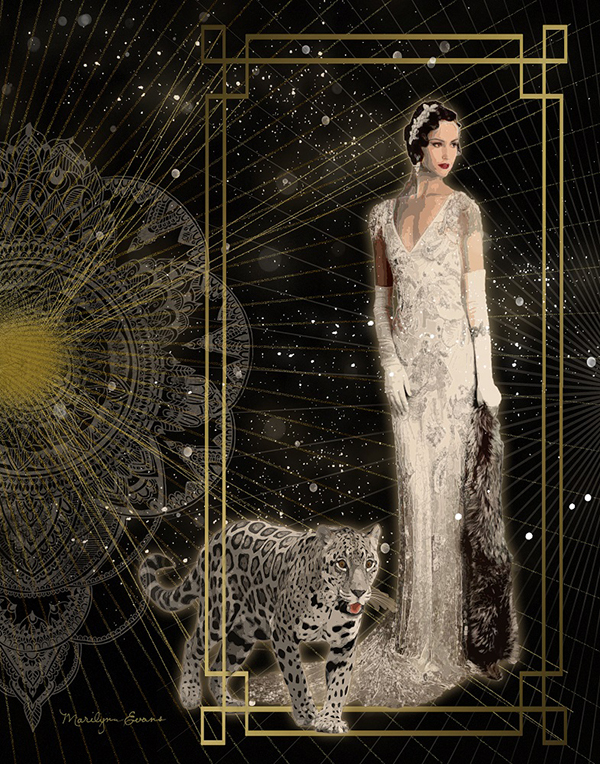 Blue Whole Gallery at 129 W Washington St. features "Divas and Vessels" with digital artist Marilyn Evans and painter Mary Franchini. In the time of the pandemic, Marilyn and Mary explored and experimented something new. Marilyn recreated in an illustrative style, Divas of the Great Gatsby, the world of Roaring 20's while Mary painted vessels with a 3-dimensional effect and people after the pandemic. Together they will showcase unique and inspiring art in the windows through the month of August. Marilyn Evans shares, "Inspired by the elegance, grace and glamour of the "Roaring 20's," I recreated in an illustrative style, Gatsby's Divas. Also a "Dance Triptych" and "Dancing In the Stars." An imaginative layering of the images, whimsical or even surreal elements, rich in textures, and other effects that allow me to design something new that captures your imagination as well, resonates with you and makes you pause and wonder if only for a moment." Mary Franchini states, "During the Pandemic, I seemed not to be able to actually paint or even be in my studio. I was there some but not nearly enough. I decided early this year that I had to get going with my paintings. Experimenting makes me happy, I like to put things together to see what will happen. There was some brand new crackle paste and some boards and some paint that someone had given me. So I set to work with a few raw sketches and I kept making "vessels" of sorts. They crackled very well and then came the paint and I have been happy with them."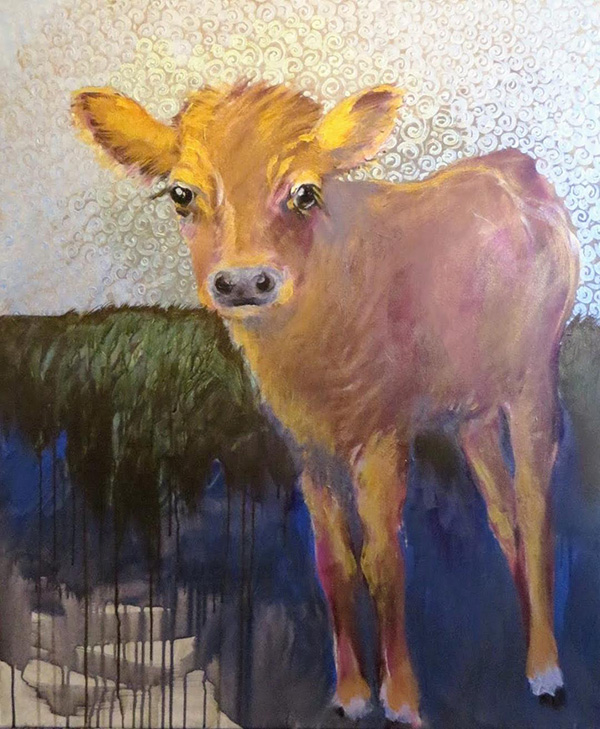 The Sequim Museum & Arts at 544 N Sequim Ave. is hosting the exhibition "Artists' Adventures" by Kathryn Sparks and Beverly Majors. Kathryn shares, "When I sat down about 40 years ago with a dear advisor to complain that I didn't know where my undergraduate studies were really taking me, he reminded me that what I studied didn't matter as much as why. It wasn't about what I wanted or needed so much as it was about finding out who I was, and it was already pretty obvious to everyone that my identity included a perpetual urge to Make Things. Sometimes the things are still just messes and mistakes, or solutions to everyday problems, and that's still fine with me. When they turn out to be artworks of any kind, that's a big bonus, and feeds all of the other parts of who I am continuing to become. It's a weird approach, perhaps, and not at all practical, but it's actually surprisingly satisfying. I've gotten to do lots of solo and collaborative projects and commissions, teach university students, and see my work go into shows and collections in places from England to El Salvador, Thailand to Tennessee—and beyond—and I still just like making art. I can fuel the rest of my life on that." Beverly states about her work, "The face of nature, mystery of earths' sky, historic places & a multitude of everyday items gives me an ever changing array of subjects. The hardest choice to make is what do I paint or do I do a scratch art piece."
Initiated in 2006, the First Friday Art Walk Sequim is an encouraging and educational arts event that is sponsored and produced by Renne Emiko Brock. Our mission is to create approachable and accessible art and cultural venues that encourage the community to connect and celebrate expression and diversity.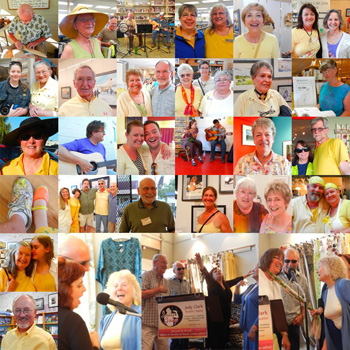 To create inclusion between venues, artists, and audience, everyone is encouraged to participate in the Art Walk's monthly themes as a fun community activity in any creative form they wish to express it. January is silver, February is red, March is green, April is pink, May is aqua, June is white, July is purple, August is yellow, September is blue, October is orange, November is brown, and December is gold.
Please join our Facebook Page at facebook.com/sequimartwalk