October 6, 5 – 8 PM
Various Locations in Sequim
Color Theme is ORANGE
First Friday Art Walk Sequim is a fun and free self-guided tour of local art venues in Sequim on the First Friday of every month from 5 – 8 p.m. Visit online at SequimArtWalk.com as your resource to download and print your own map, find out what special events are happening, links, and how you can be part of art. Our mission is to create approachable and accessible art and cultural venues that encourage the community to connect and celebrate expression and diversity.
October 6 Art Walk Color Theme is ORANGE! Orange is one of the brighter colors in fall as summer fades away. Orange is warm, spicy, energizing, appetizing, sweet, zesty, and inspires optimism and active participation. The hospitable hue of orange reminds us cozy fires, snuggly seasonal sweaters, nesting and organizing, friendship made out of admirable interests, delightful sweets, encouraging teachers and mentors. You will find works of art and folks supporting the option to dress in shades of orange or spicy fall colors as they enjoy an evening on the town with friends and family.
Special events October 6: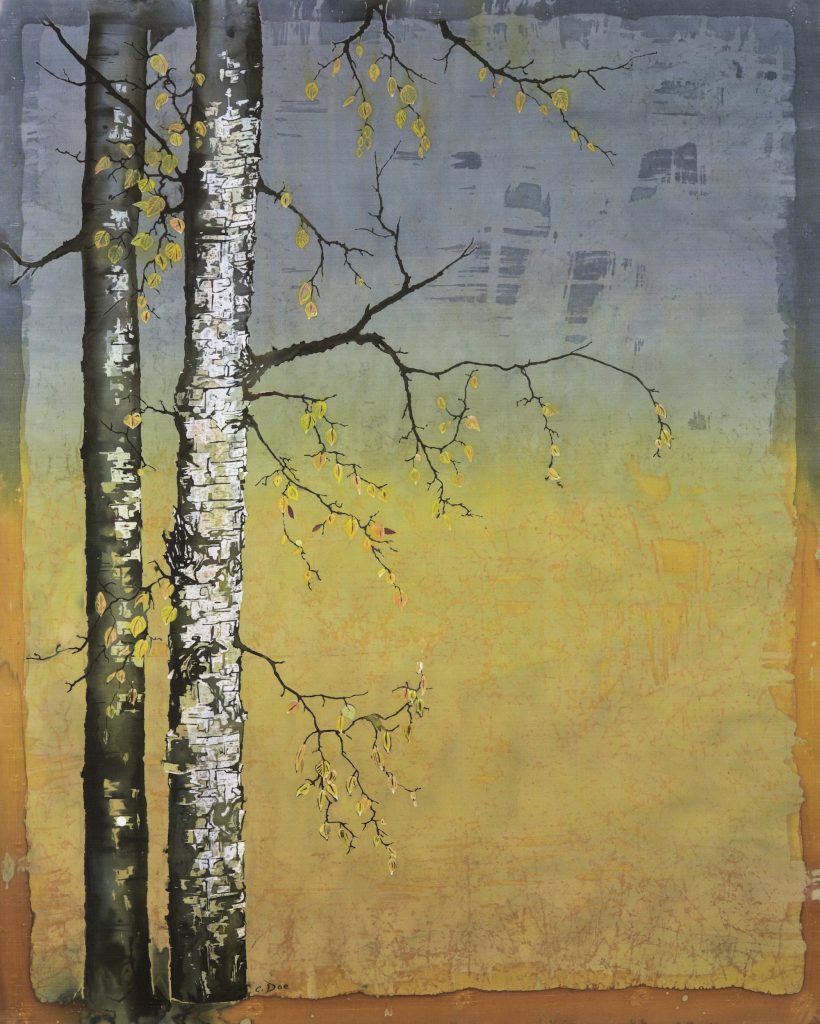 The 12th Annual North Olympic Fiber Arts Festival, an interactive fiber arts event connecting to the community with activities Oct 6-8, starts at the Sequim Art Walk! "Threads Count – Textiles, Technology & Tales" Opening Reception of the fiber arts exhibition which runs October 6 to November 25, 2017 at the Sequim Museum & Arts at 175 W Cedar St. Sequim WA. This juried fiber arts exhibition validates the advancement of civilization, culture, and community through fiber works that expose the application of innovations in art and science while also creatively expressing the thoughtful tales and ties that bind us together. Balancing aesthetics and utility, fiber art creators manifest meaningful stories with stitches, advocate through Craftivism, and empower inclusion by making efficient and / or exquisite objects that educate, unify, and inspire.
The "Threads Count" exhibition artists includes Carolyn Abbott, Joyce Alford, Lynn Aleta Baritelle, Alex Borgen, Renne Emiko Brock, Mary Ann Clayton, Kathie Cook, Anne Davies, Marca Davies, Michele Delli Gatt, Lauralee DeLuca, Carolyn Doe, Donna Dowdney, Liisa Fagerlund, Marijane Figg, Susanne Foster, MarySue French, Carol Geer, Janet Green, Pamela Hastings, Marilyn Hiestana, Pat Herkal, Leslie Hoex, Kathy Hogan, Erica Iseminger, Estelle Jackson, Christiane Johnson, Lee Johnson, Marge Kepner, Susan Kroll, Mary Liebsch, Connie Lobo, Kathy Martin, Serena Mylchreest, Sherry Nagel, Susan Nylander, Ilse Osier, Patti Pattison, Jennifer Pelikan, Kim Perkins, Barbara Ramsey, Diane Ross, Susan Savage, Allison Sell, Gloria Skovronsky, Peggy St. George, Sue Thompson, Marla Varner, Nancy Wilcox, Diane Williams, and Beth Witters.
During the Art Walk, be sure to visit the Gallery at The Fifth Ave. at 500 Hendrickson Road featuring artist Beverly Beighle with her show called "Torn Between Two Art Forms" with her art quilts and paintings.
Fiber fun by local artists with handcrafted works and artful up-cycled items at The Bag Ladies of Sequim at 161 W Washington Street. They create colorful usable items from old wool blankets and garments that have otherwise seen their last days. All of their creations are one of a kind items that are handmade. Each item has a unique combination of felting, hand dying, beading, embroidering and appliqueing. Several other artists' works are for sale in their shop.
Local Yarn Shop at 213 E Washington St. hosts live music and motivating fiber arts demonstrations.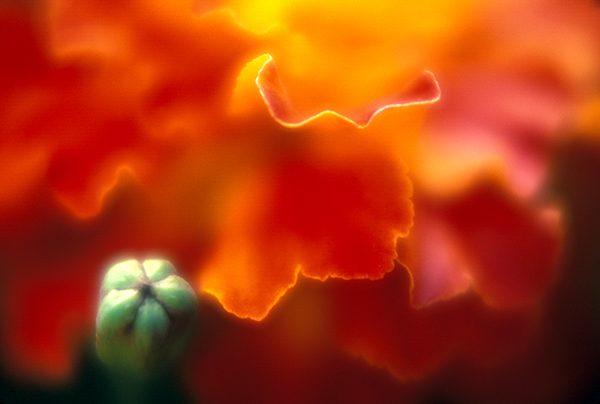 Delight in distinctive perspectives with Jan Kepley's thoughtful photographs and greeting cards on display at Pacific Pantry at 229 S Sequim Ave.
Lamb Farm Kitchen Shoppe at 272 W. Bell St, behind the Oak Table, presents a book signing with Kate McDermott author of "The Art of Pie".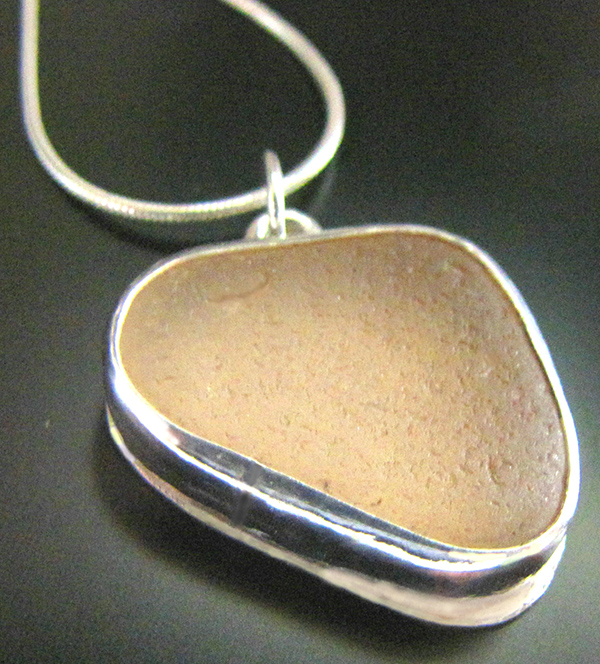 City of Sequim Arts Commission presents the "Found Art Exhibit" at the Sequim Civic Center lobby at 152 W Cedar St. The art exhibited is a collection of collected items that the artists have made into art from many interesting things. Art made from driftwood, yard tools, shells, paper, and many other interesting mediums on display. During the October 6 Art Walk, three free workshops are available, 5:15pm Gavin Wuttken from Around Again will demonstrate making collectibles into art, 6:00pm Tim and Toy from Saturday Markets Steampunk Art will be sharing their craft and at 6:45 Mary Beth Beuke will demonstrate how she makes sea glass into art. This exhibit will be in City Hall from October thru December 2017.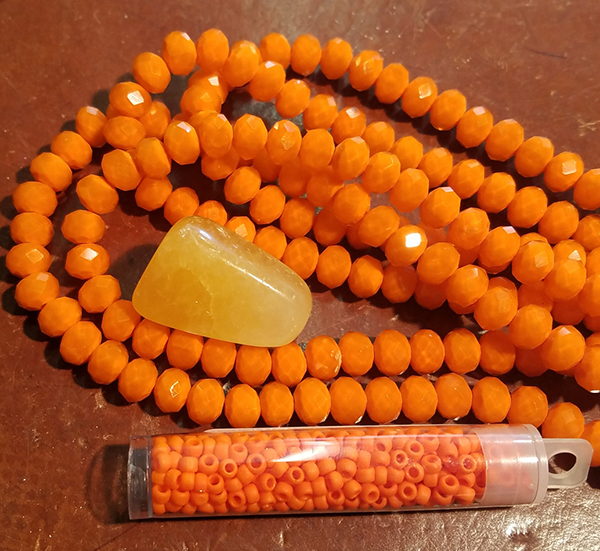 Fine jewelry demonstrations by D'Ann Gonzales and Gail Mclaine at R&T Crystals and Beads at 158 E Bell St. with a special store wide sale.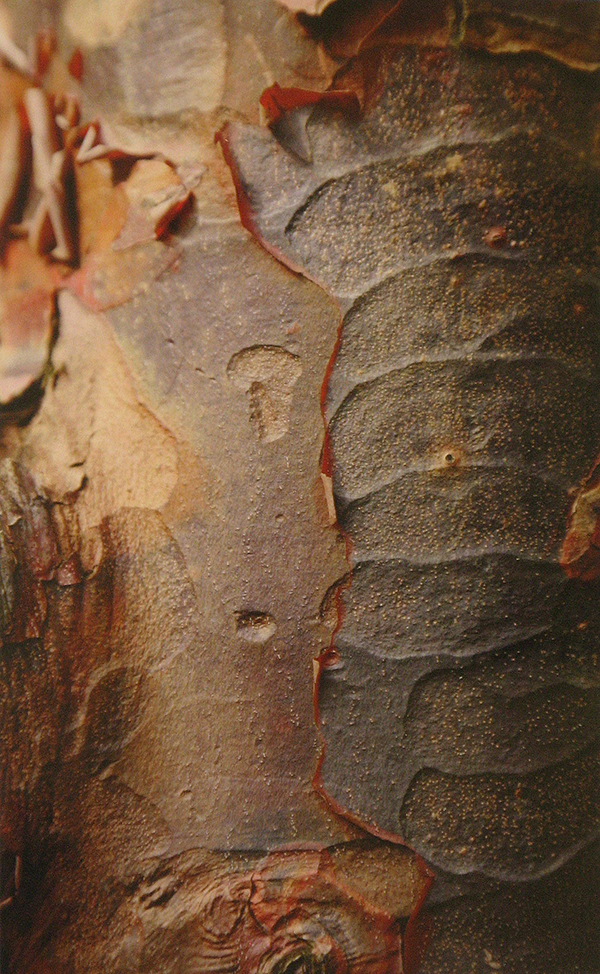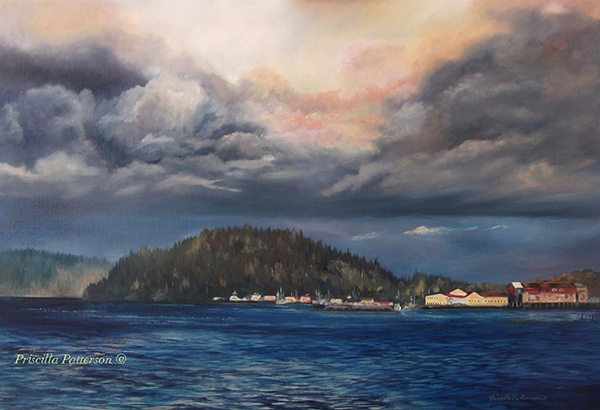 Blue Whole Gallery's "Rhythm and Shape" exhibit features artists photographer Katherine Loveland and painter Priscilla Patterson at 129 W Washington St. Award winning photographer, Katherine says, the theme is "Through the Looking Glass" from Lewis Carroll's (1871) book. The window will display my macro photography which like Carroll's book portrays familiar objects as unfamiliar, an alternative universe. Award winning artist Priscilla Patterson enjoys the opportunity to work in detail in watercolor as well as a little more free flowing in oil. Shapes and values are the challenge which makes painting fun. Combining the intricacies of manmade objects, buildings and transportation vehicles, particularly aircraft, with nature has been her focus for more than 30 years. Priscilla has been a member of the American Society of Aviation Artists since 1994 where she serves as Education Chairman.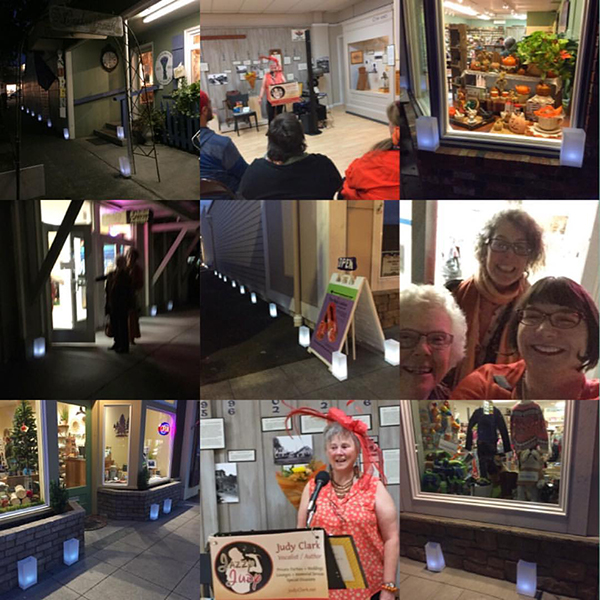 Look for luminarias or "festival lights" to connect the artful spots as the Art Walk celebrates its eleventh year anniversary this month of fostering creative and artistic ideals while supporting local businesses, including artists as enterprises, to create cultural vitality that is financially beneficial, intrinsically responsible, and improves the quality of life in our community. Initiated in 2006, Renne Emiko Brock, Sequim Art Walk sponsor and producer, wanted to establish a free, encouraging, and inclusive event that included all forms of the Arts as an open invitation for our community to participate in an evening of talent, education, and validation of local creative efforts in over 30 locations around town. Thanks to altruistic, collaborative commitment, the First Friday Art Walk Sequim continues to grow and prosper with the encouragement of our community, businesses, educational and cultural institutions, and artists. It is has always been free for businesses and artists of all media to participate and free to the public to enjoy.
To create inclusion between venues, artists, and audience, everyone is encouraged to participate in the Art Walk's monthly themes as a fun community activity in any creative form they wish to express it. January is silver, February is red, March is green, April is pink, May is aqua, June is white, July is purple, August is yellow, September is blue, October is orange, November is brown, and December is gold.
This encouraging and educational arts event is sponsored and produced by unique as you / Renne Emiko Brock.
Want to participate as a venue or artist on the Official First Friday Art Walk Sequim Map, Listing, and Website, please contact Renne Emiko Brock at 360-460-3023 or renne@uniqueasyou.com If you are an artist of any media, please get your information to Renne for publicity and opportunities. Thank you!
Please join our Facebook Page: http://www.facebook.com/sequimartwalk