First Friday Art Walk Sequim
July 7, 5 – 8 p.m.
Various Venues in Sequim WA
July 7 Art Walk Color Theme is PURPLE! Purple is the color of Sequim's famous lavender blooms and represents magical camaraderie, cultivated dignity, supportive spiritual efforts, and royal thoughtfulness. Those sweet lavender flowers come in purple, violet, mauve, orchid, lilac, indigo, amethyst, plum, pink, and even white. You will find works of art and folks supporting the option to dress in tints and shades of purple as they enjoy a festive night on the town with friends and fellow Sequimmers preparing for Sequim Lavender Weekend later in the month. Come out and celebrate what makes Sequim so special!
First Friday Art Walk Sequim is a fun and free self-guided tour of local art venues in Sequim on the First Friday of every month from 5 – 8 p.m. Visit online at SequimArtWalk.com as your resource to download and print your own map, find out what special events are happening, links, and how you can be part of art. Our mission is to create approachable and accessible art and cultural venues that encourage the community to connect and celebrate expression and diversity.
Initiated in 2006, the First Friday Art Walk Sequim is encouraging and educational arts event that is sponsored and produced by unique as you / Renne Emiko Brock.

July 7 special events during the First Friday Art Walk Sequim: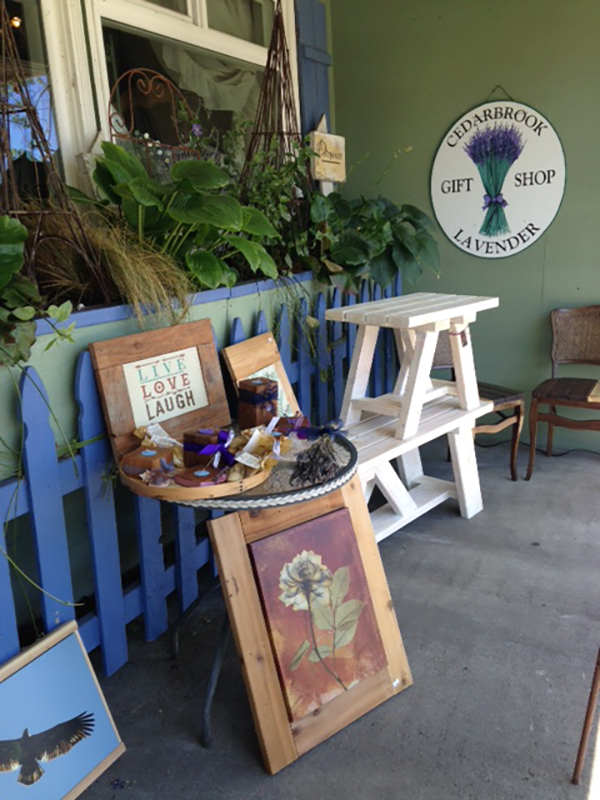 Cedarbrook Lavender at 134 1/2 W Washington St. has their summer featured artist Keith Barrick with his pine and cedar wood design out front for additions to your indoor or outdoor home decor. Come sample their Lavender Lemonade or Lavender Chocolate Mint Iced Tea to quench your thirst your Artwalk stroll and check out their Lavender White Drops cookies too.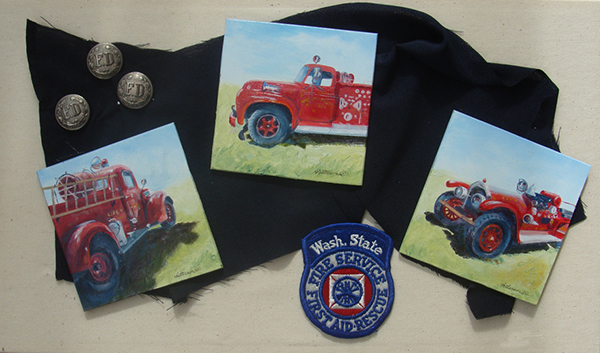 The Sequim Museum and Arts at 175 W. Cedar St. welcomes award winning artist Priscilla Patterson with "The Aviation Art of Priscilla Patterson – With a Sprinkling of Model As and Vintage Fire Engines". She paints inspiring images of airplanes, cars, motorcycles, and many other modes of transportation. Enjoy live music by "Jazzy Judy" during the Art Walk.
Lamb Farm Kitchen Shoppe at 272 W. Bell St, behind the Oak Table, presents local author book signing with Victoria Redhed Miller and her books include "Pure Poultry: Living Well with Heritage Chickens, Turkeys and Ducks" and "Craft Distilling: Making Liquor Legally at Home".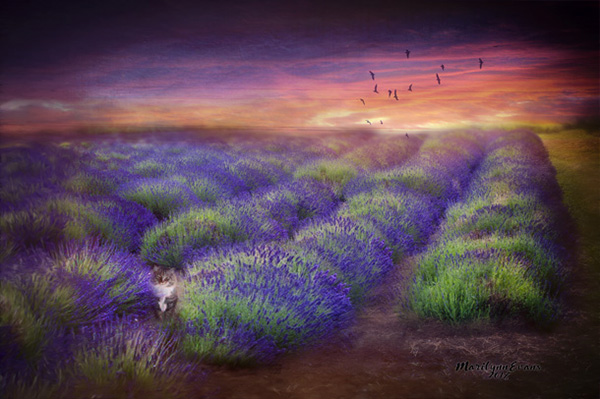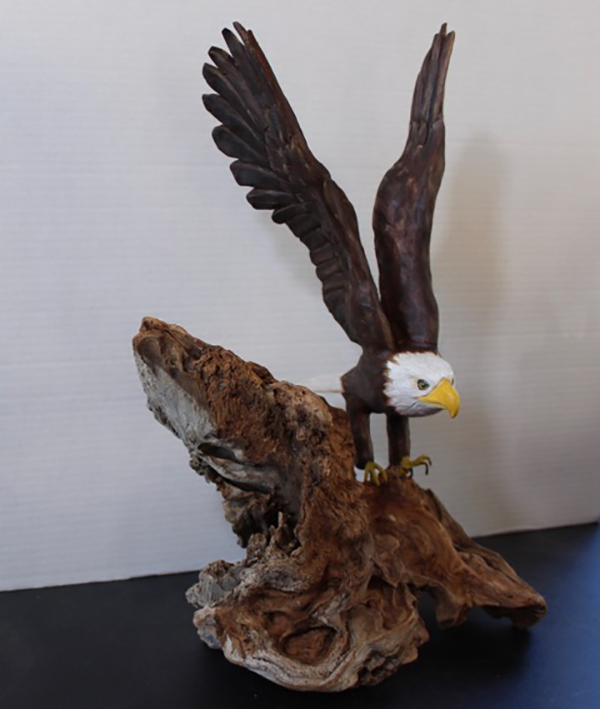 Blue Whole Gallery presents featured artists are digital artist Marilynn Evans and sculptor Joyce Volmut at 129 W Washington St.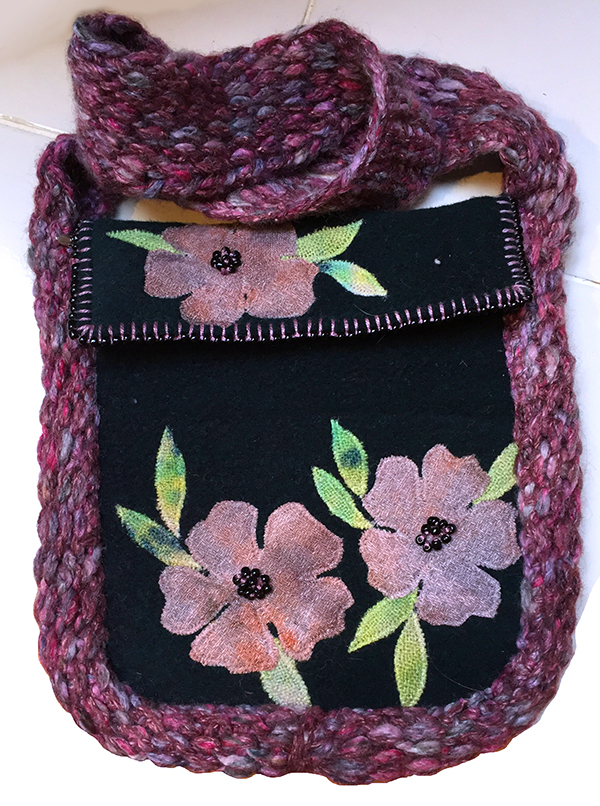 Find bold colors in local handcrafted works and artful up-cycled items at The Bag Ladies of Sequim at 161 W Washington Street.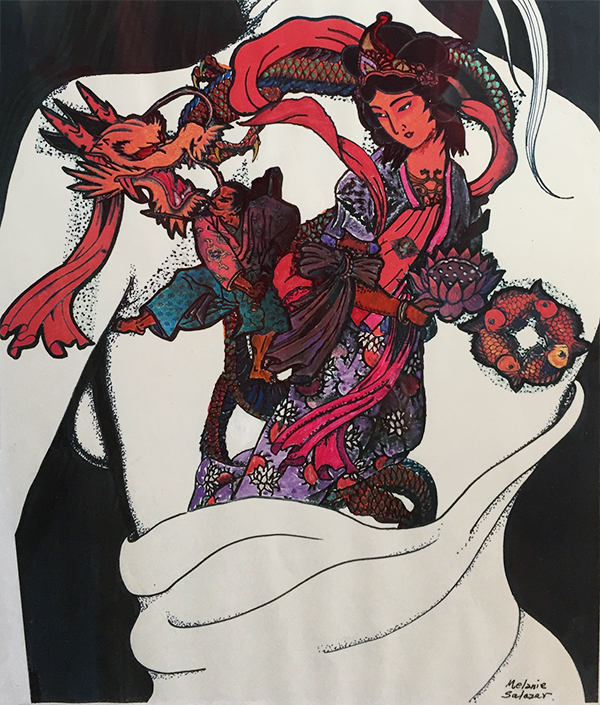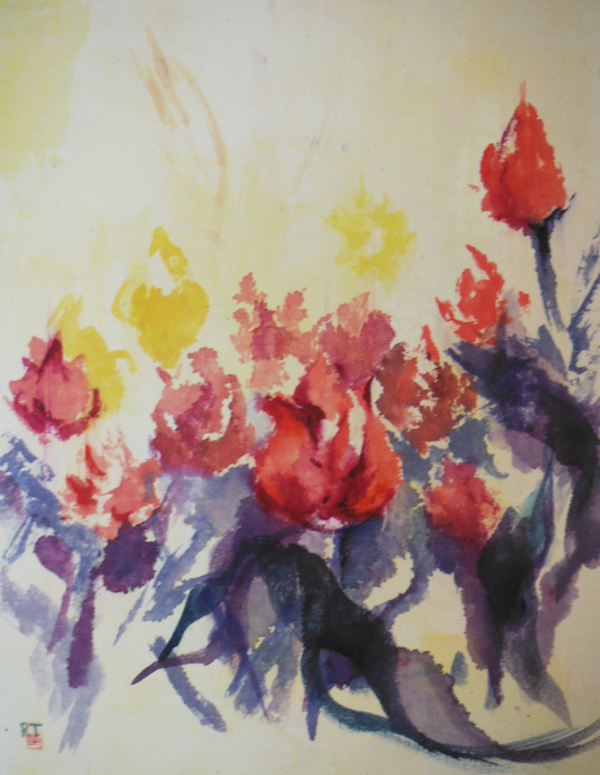 The City of Sequim and the City Arts Advisory Commission Reception for "Asian Flair" exhibition and kickoff for Keying Around at the Sequim Civic Center at 152 W. Cedar Street. At the "Asian Flair" exhibit, there are presenters in the council chambers with several artists throughout the evening: 5:00 p.m. Janie Redifer of Port Ludlow is a certified ikebana instructor, 5:45 p.m. Roxanne Grinstad of Port Angeles is a certified Asian brush painting teacher, and at 6:30 p.m. Emily Hu of Sequim, Owner of Roji Home & Garden, is presenting on ideas to add Asian Flair to your garden.
People are encouraged to come and play the Keying Around painted pianos.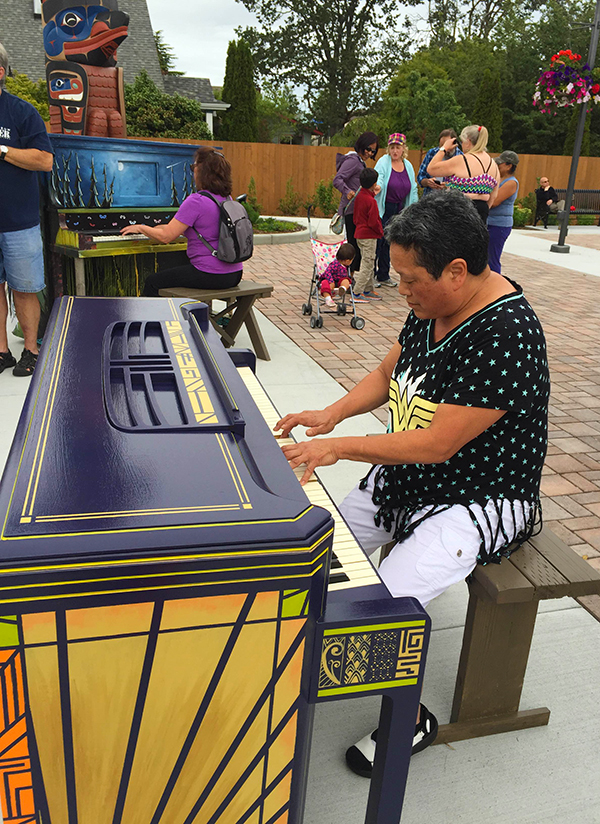 Olympic Theatre Arts at 414 N. Sequim Ave. will have Just In Tyme playing in the Gathering Hall. Just In Tyme promises an up-beat nostalgic journey through decades of favorite hit tunes covering many styles with Jamie Kuhns (vocals and lead guitar), Mary Charles (vocals), Sandi Lockwood (synthesizer), Richard Crowell (lead guitar), Dee Coburn (drums), and Ken Emerson (Bass).
Want to participate as a venue or artist on the Official First Friday Art Walk Sequim Map, Listing, and Website, please contact Renne Emiko Brock at 360.460.3023 or renne@uniqueasyou.com If you are an artist of any media, please get your information to Renne for publicity and opportunities. Thank you!
To create inclusion between venues, artists, and audience, everyone is encouraged to participate in the Art Walk's monthly themes as a fun community activity in any creative form they wish to express it. January is silver, February is red, March is green, April is pink, May is aqua, June is white, July is purple, August is yellow, September is blue, October is orange, November is brown, and December is gold.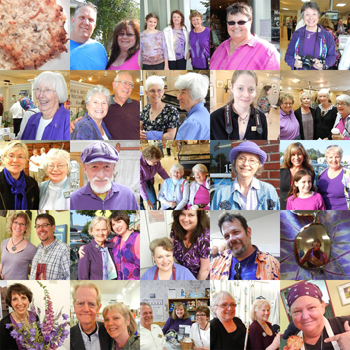 Please join our Facebook Page at facebook.com/sequimartwalk